Read stories of hope and inspiration from a year that tested people's resilience the world over and threw curve balls like no other.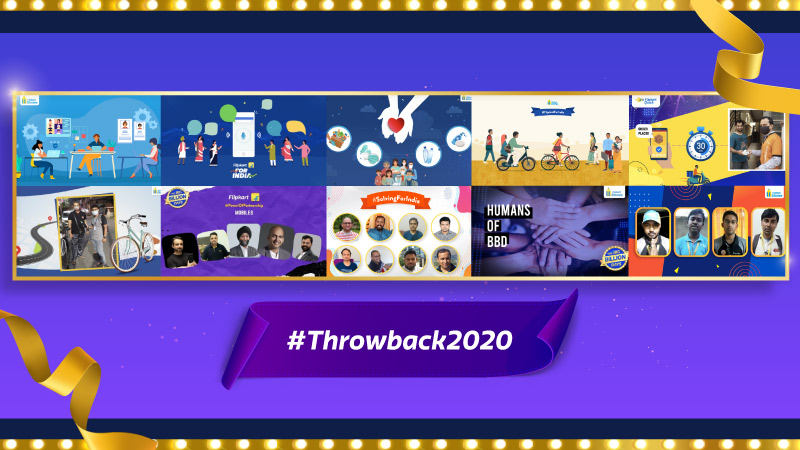 As 2020 comes to an end, it's time to look back and take stock of some of the year's biggest stories. Of course, the COVID-19 pandemic eclipsed much of the year 2020. But if there's one good thing that you take away from the year, let it be the incredible way in which people came together to support each other in the most unpredictable and challenging times.
Within the Flipkart ecosystem, every person — Flipsters, customers, wishmasters, sellers and more — adapted and innovated to find new ways of doing things. In this series, we look at the stories that gave us hope, and we hope they do the same for you!
Jeeves technician brightens up a lockdown day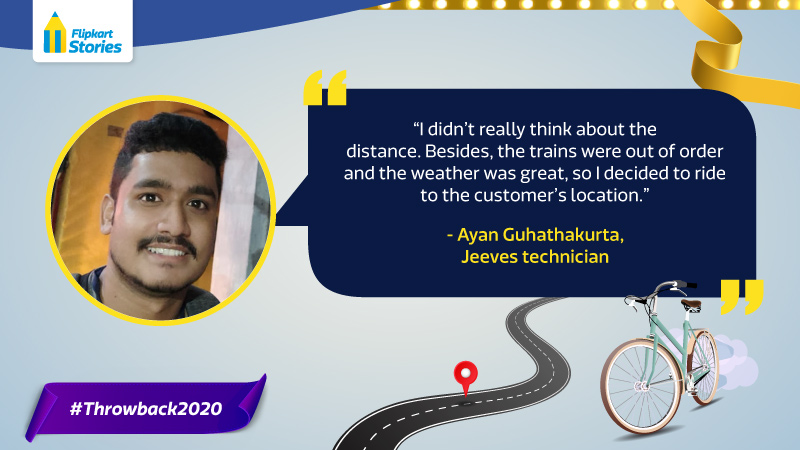 When a Flipkart customer raised a service request for his phone in the middle of the lockdown, he wasn't expecting anyone to show up anytime soon. Shops were shuttered and public transport had come to a standstill. But Ayan Guhathakurta hopped on his bicycle and the 25-km ride (one way!) and showed up at the customer's doorstep to physically examine the phone in just a few hours.
"I knew that customers needed me so I bought a new bicycle because I didn't want transportation to get in the way of my duty to them," he says. It turned out to be a fortuitous decision.
Pedal to the mettle: Amid lockdown, this Jeeves technician cycled 25 km to help a customer
Click here to read the full story
---
Conquering 2020, by the Women@Flipkart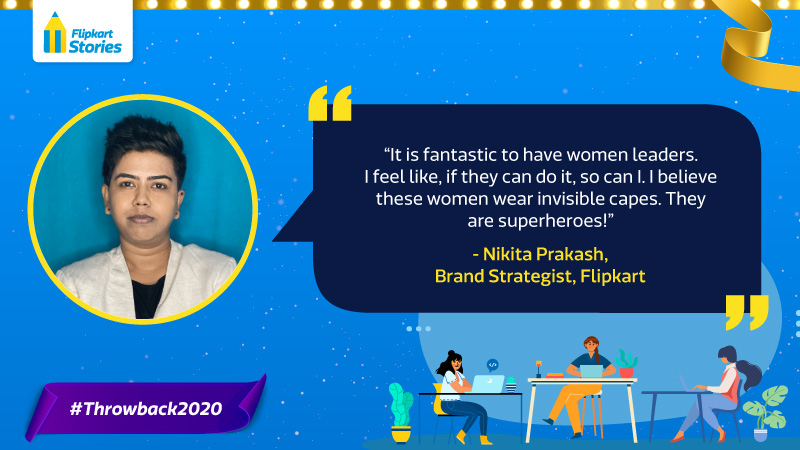 What's it like to work at Flipkart? What's it like to work at Flipkart amid a pandemic? What's it like to work at Flipkart amid a pandemic as a woman? Ask this question any way you'd like and the answer, we've found, is the same every time. It's a workplace that embraces diversity, understands that often, the personal is the professional, and empowers and supports its employees, both at home and at work. But don't take our word for it. Read the stories about the incredible women at Flipkart and hear it right from them!
From lockdown to #TBBD, the incredible women at Flipkart talk about conquering 2020!
---
Power of partnerships make mobiles affordable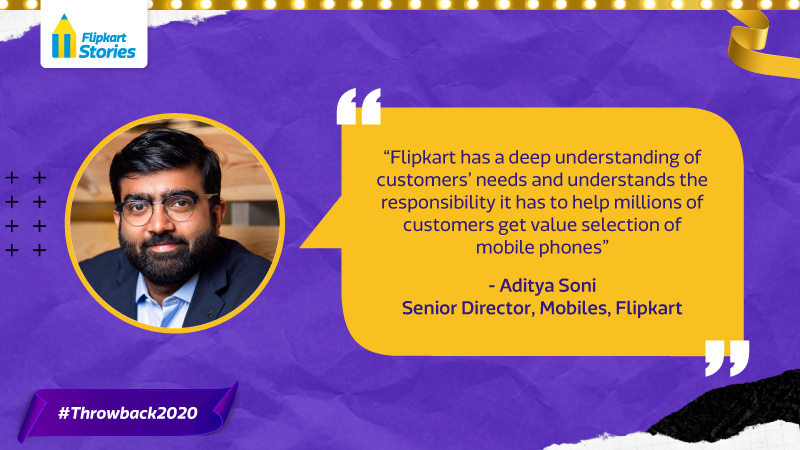 With learning, work and entertainment moving online, owning a smartphone has become something of a necessity for the Indian consumer. To meet their needs while providing the best value for their money, Flipkart partnered with some of the biggest players in the smartphone arena!
How Flipkart and leading mobile brands deliver affordable value to Indian consumers
Click here to read all about it
---
Fostering a culture of giving back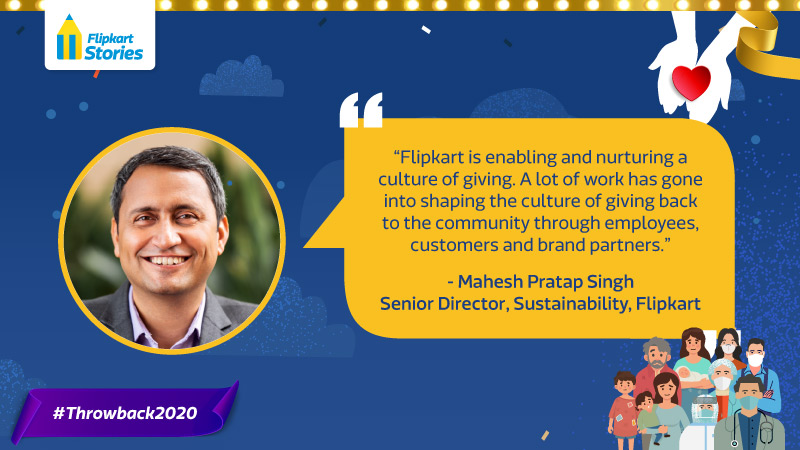 When frontline health workers needed all the help they could get to stem the tide of the COVID-19 pandemic, Flipkart orchestrated a multi-pronged collaboration involving brands, consumers and employees to aid their fight.
In April, Flipkart along with Walmart and Walmart Foundation committed ₹460 million to contribute much-needed personal protective equipment (PPE) for healthcare workers and financial support for organizations providing essential relief materials to farmers and small businesses. The first supply of disposable medical gowns was delivered to our partner Give India, who have in turn deployed them with the Government of Karnataka on May 8.
Cause and effect in COVID-19 times – How Flipkart's unique ecosystem collaborations foster a culture of giving back
---
Work From Home agents adapt to save the day!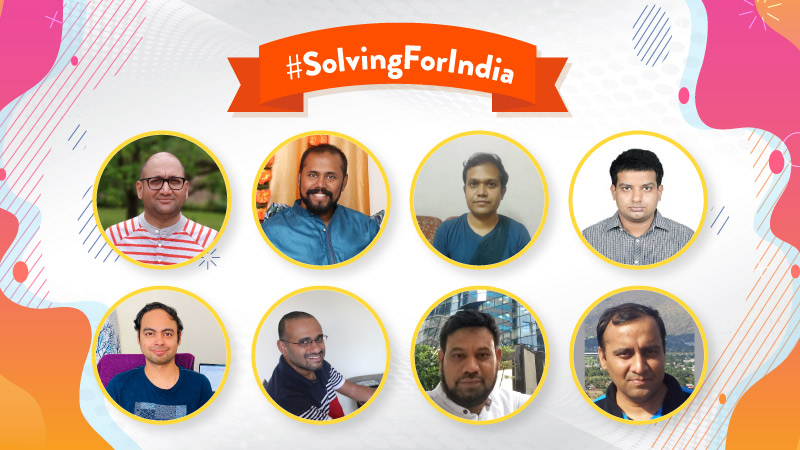 Texting might be the norm today, but there's nothing like hearing another human being's voice on a phone call!
At a time when scores of companies are automating customer experience interactions, voice calls still make up the majority of customer queries at Flipkart. With a large customer base from Tier 2 and Tier 3 cities in India, email and chat account for a much smaller chunk of interactions. That's why, when the COVID-19 lockdown had caused Flipkart's helpline services to be temporarily suspended, the Customer Experience team worked rapidly to enable agents to take voice calls from the safety of their homes. Read how teams from across Flipkart came together to keep the Customer First promise, even amid a global pandemic.
---
The humans behind India's favorite online sale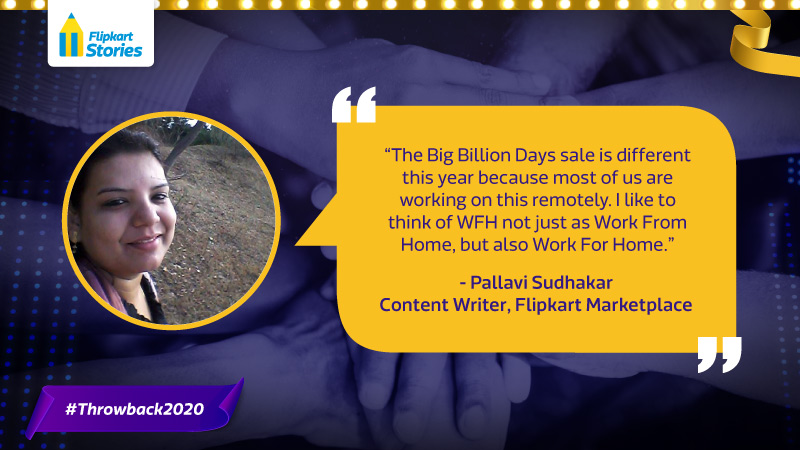 What makes the Big Billion Days sale truly special? The people behind it, of course! Days and nights of hard work, endless phone calls, back-to-back meetings, unfaltering attention to detail, and passion to keep Flipkart's customer promise — these #HumansOfBBD do everything to make India's favorite sale truly special.
Even amid a global pandemic, they ensure that our customers across the country have access to and can purchase everything they need, from the safety of their homes, at affordable prices! Each of these individuals has an incredible life story to share — these are stories of courage, resilience, determination, and everything that makes us all human.
#HumansOfBBD – Meet the people who make India's biggest sale truly special
Click here to read the inspiring stories of the people behind the magic
---
Putting the vocal in local, the voice assistant story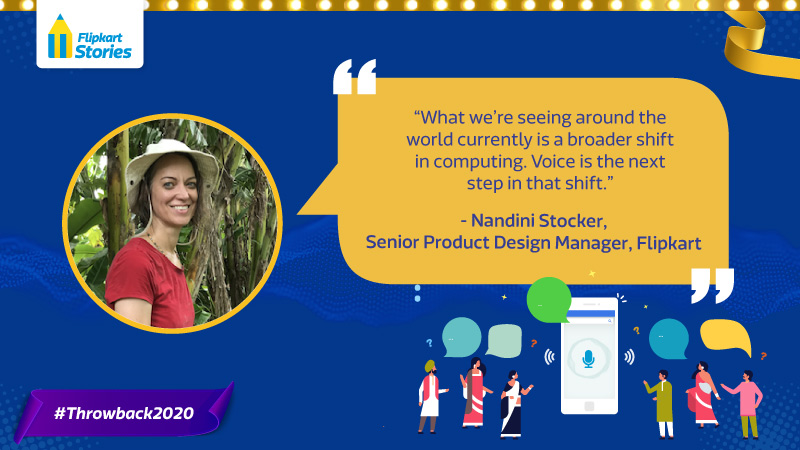 What if you could talk to your Flipkart app as if you were in your local grocery store, tell it what you want, and find the products right at your doorstep?
Flipkart's voice assistant team has achieved exactly this. Powered by Artificial Intelligence, deep neural networks, and cutting-edge natural language processing technology, it aims to democratize online shopping for millions of customers across the country. Find out how a multi-disciplinary team of engineers, designers and researchers built a uniquely Indian shopping assistant that's helping every customer shop with ease.
Putting the vocal in local: How Flipkart's voice assistant is transforming the grocery shopping experience
---
Flipkart's hyperlocal service is even faster than you think!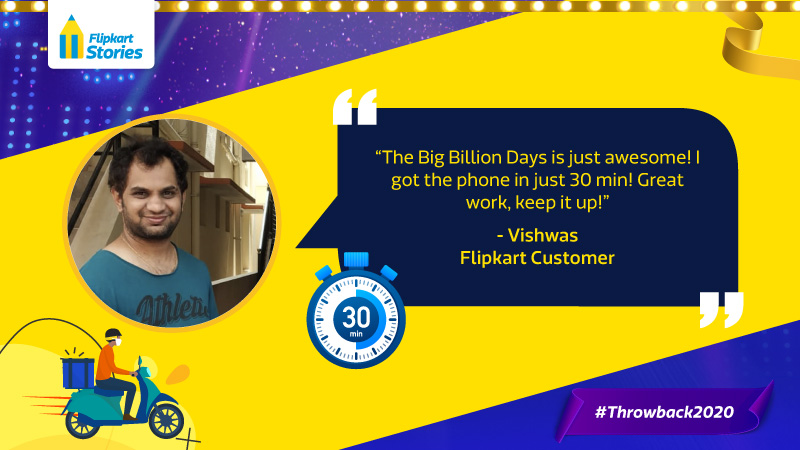 A lot can happen in 90 minutes. You could order the latest iPhone, chop up some veggies for lunch, put the rice on boil, hold on… is that the bell? Lo and behold, it's the iPhone you ordered! Flipkart Quick is even quicker than you think.
A Flipkart Quick delivery is promised in 90 minutes. But these Flipkart customers had no idea that, within a fraction of that time, they would be cradling in their hands the new phones they ordered during The Big Billion Days early access sale!
Gone in 30 minutes… Flipkart Quick makes the fastest delivery of The Big Billion Days!
Click here to read the full story
---
How Flipkart & Rural Shores are bringing the jobs back home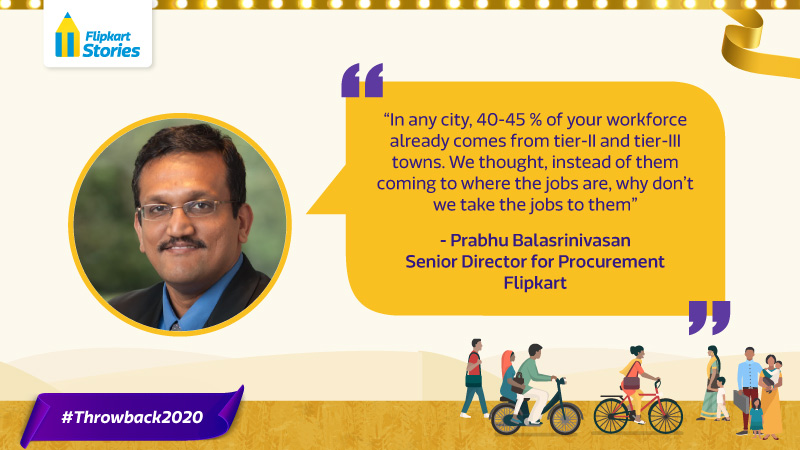 If you were a young graduate in Bagepalli, Karnataka, finding a job would inevitably involve moving to the nearest big city. In early 2020, Flipkart, along with its vendor partner RuralShores, sought to change that. Together, the two are leveraging the power of impact sourcing to transform the lives of the residents of this small town.
Now…
Deepak, newly married, moved back home to be closer to his large, close-knit family, content knowing that he can finish work and go home to them every day.
Reshma supplements her father's income, helping her sisters and brother through school and college.
Naveen, determined to move away from agriculture, was able to stay put in the place he was born and find a job he'd always dreamed of.
Yasmeen and Gousiya are on their way to financial independence, living life on their own terms.
In a small town in Karnataka, Flipkart is creating jobs with impact sourcing
Click here to read their inspiring stories
---
A special message, from our Wishmasters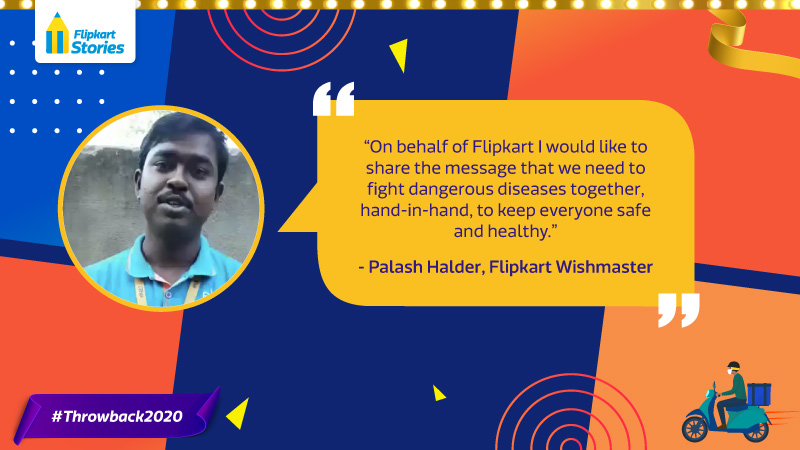 When the country went into lockdown, Flipkart's wishmasters stepped up to do the important job of meeting our customers' shopping needs. Working tirelessly while taking all the necessary precautions, they have played a crucial role in keeping things functional during the pandemic.
But through all of this, they had one emphatic message for you.
During COVID-19, Flipkart Wishmasters want safety to go viral