From multiple steps towards sustainability to innovations that empower the country's struggling artisans to tech that's truly #BuildingForBharat, 2019 has been action-packed for Flipkart. Over the course of the year, our writers have followed all of these developments to find out just what it means for our customers and India. We've listed out the best of these stories for you — so find a quiet corner, relax and prepare to dive into the rapidly evolving ecosystem that is Indian e-commerce. Here are the best stories of 2019.
---
January
An app that's built #ForIndia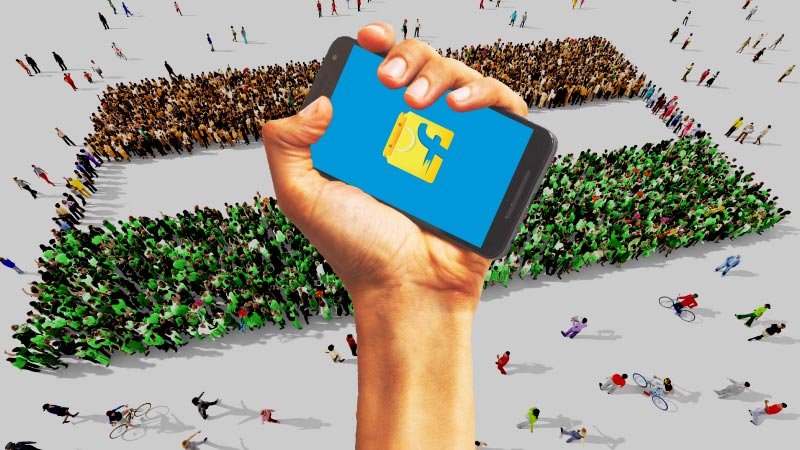 One of a handful of apps tailored for the Indian Android user, 4.5 on the Google Play Store and exceptional performance across criteria – the Flipkart online shopping app is installed in almost every smartphone in India. What does it take to make a top-rated Android app that's so widely used? Hear the story straight from the team that built India's leading online shopping app.
For Flipkart Sellers, no dream too big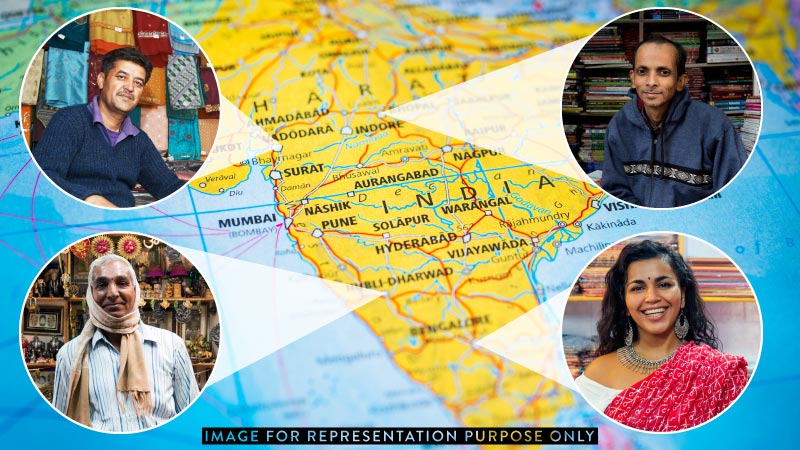 From a small store owner in Mumbai's Dharavi to a homemaker in small-town Haryana, Flipkart Marketplace is giving wings to every Indian's entrepreneurial dreams. These are their success stories and an account of their journey with Flipkart.
---
February 2019
How Myntra is delivering a slice of home to Indian Canadians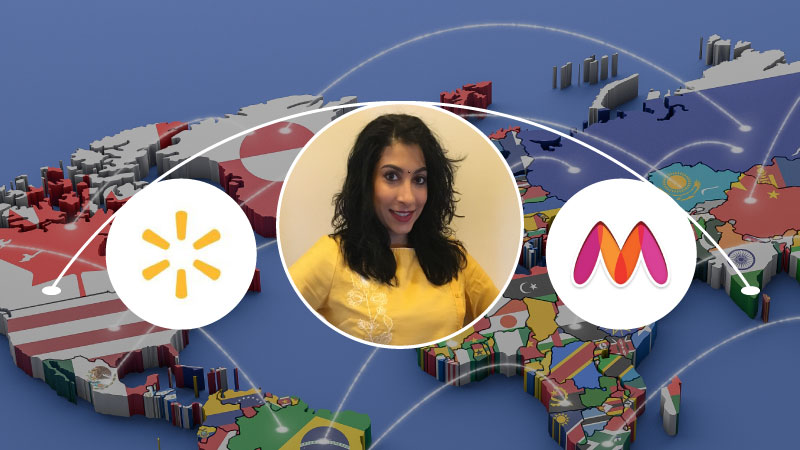 Clothes are more than just fashion. And if you're an Indian living abroad, clothes are often a reminder of your favorite memories, a personal statement, an identity and sometimes, a feeling of home. Here's how a South Asian customer in Canada, who scoured all stores offline and online for the perfect ethnicwear, found exactly what she was looking for, with a little help from Myntra and Walmart.
Redefining Indian e-commerce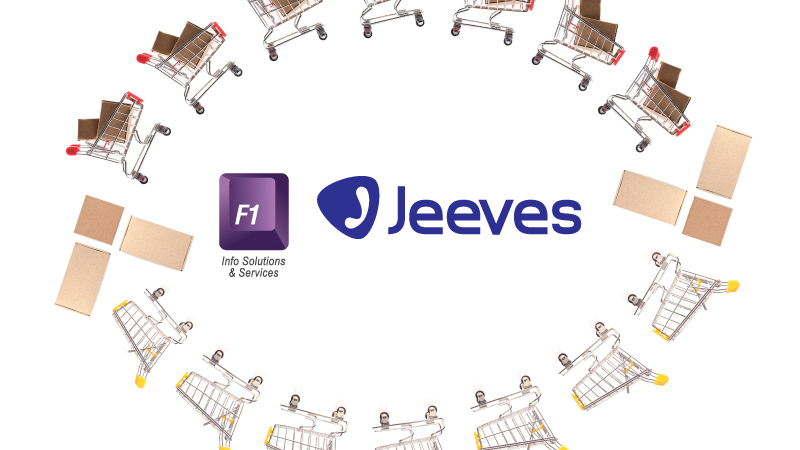 For a long time, e-commerce was all about just buying a product online – the relationship between e-tailer and customer would end with the delivery of the product. But all of that changed dramatically when Flipkart acquired Jeeves, a seasoned player in the after-sales service and installation business, and later, F1 Info Solutions, one of India's largest electronics service providers. In the years since, this dynamic duo has expanded the definition of customer service to essentially the entire life cycle of a product.
Read about the fascinating evolution of Indian e-commerce.
---
March 2019
#LikeAWoman: How Flipsters celebrated their role-model women colleagues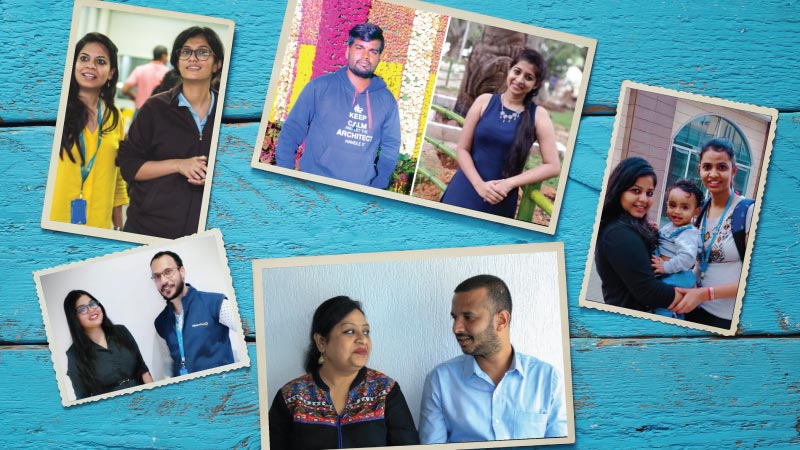 Role models. Mentors. Leaders. Innovators. Confidantes. The women at Flipkart are all this and so much more! On Women's Day 2019, we asked Flipsters to write in about women colleagues who inspire them everyday. Soon, our inbox was flooded with tributes, testimonies and heartwarming stories. We've picked some of the best stories about the extraordinary women at Flipkart.
---
April 2019
The rise and rise of Flipkart's Private Brands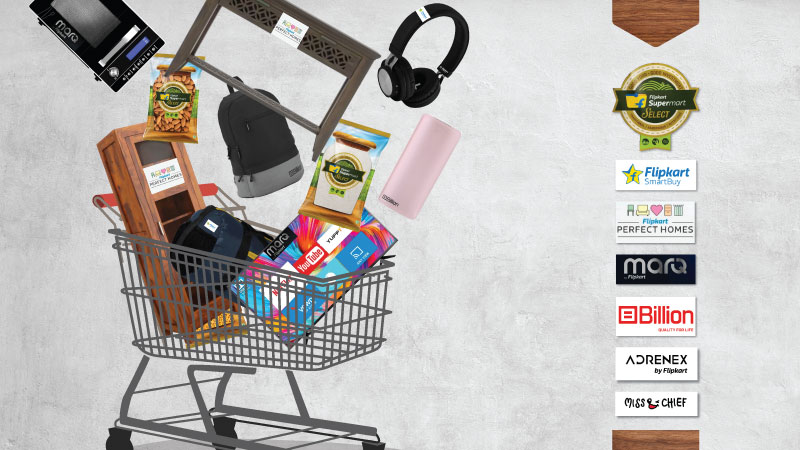 The idea of Flipkart's private brands was born at a leadership meeting way back in 2016. Fast forward to 2019, Flipkart's private brands business covers over 150 verticals spanning groceries, furniture, home furnishing, electronics and more. Today, the private brands, with their combination of affordability, quality and India-centric product design, have captured the imaginations of Indian customers and filled previously unaddressed gaps in the Indian market. Their groundbreaking work has not gone unrewarded, with private brands performing very strongly in the festive season sales, particularly The Big Billion Days. Read the story of the team behind these remarkable achievements.
---
May 2019
Humans + AI-powered bots: The future of Indian e-commerce is here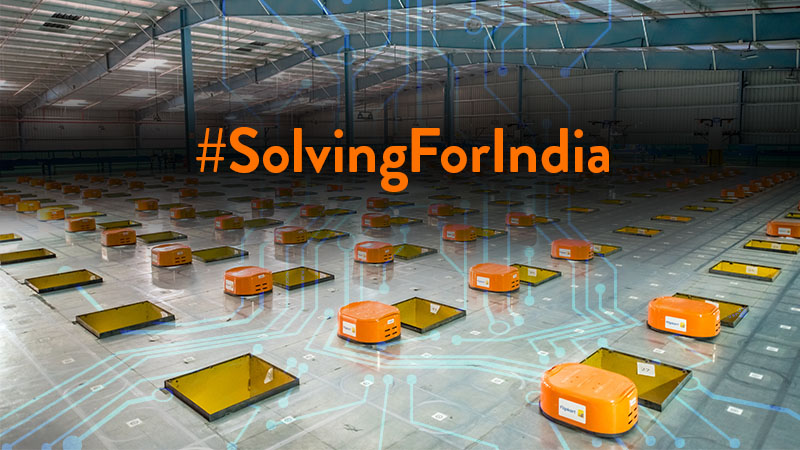 Over 4,500 shipments an hour at twice the speed and with 99.9% accuracy — the future of Indian e-commerce is unfolding at a Flipkart sortation center tucked away in the outskirts of Bengaluru. Here, humans and AI-powered bots — known as Automated Guided Vehicles — work seamlessly together so your Flipkart packages reach you faster and without overburdening the facility staff. Here's how this groundbreaking technology is changing the game for a country that's rapidly embracing e-commerce and all that it has to offer.
---
June 2019
Driving towards sustainable last-mile deliveries on e-vehicles

In June 2019, Flipkart expanded its fleet of electric vehicles from Bengaluru to Delhi and Hyderabad, with the aim to replace nearly 40% of its existing last-mile fleet of delivery vans with EVs by March 2020. Today, a project that began as a tiny pilot drive in Mumbai in 2017, has become a major sustainability program, making Flipkart the first e-commerce platform in India to adopt this initiative. So what does this mean for Flipkart customers? Well, in a way, you're also playing a part in saving the environment!
'Flipkart has a gem'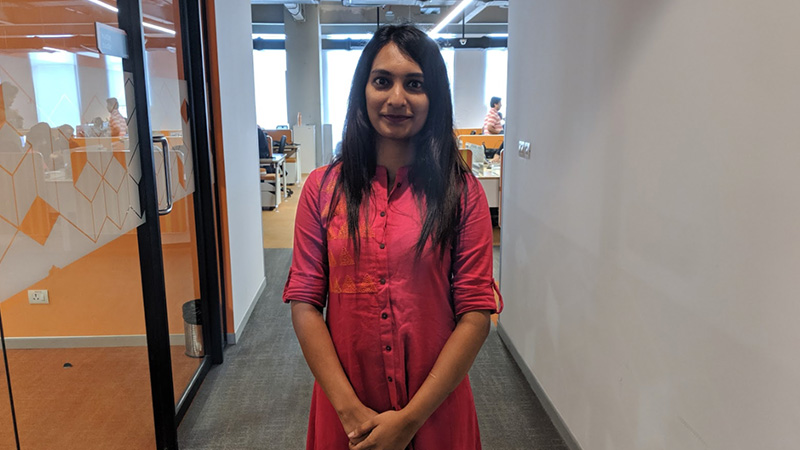 It all began with an escalation email to Flipkart CEO Kalyan Krishnamurthy, and ended with another email to him, this time to commend Customer Service executive Jagruthi Shetty's dedication and her willingness to serve. What does it take to turn a potentially disgruntled customer into a delighted one? This is a story of empathy and gratitude.
---
July 2019
Flipkart's Women in Blue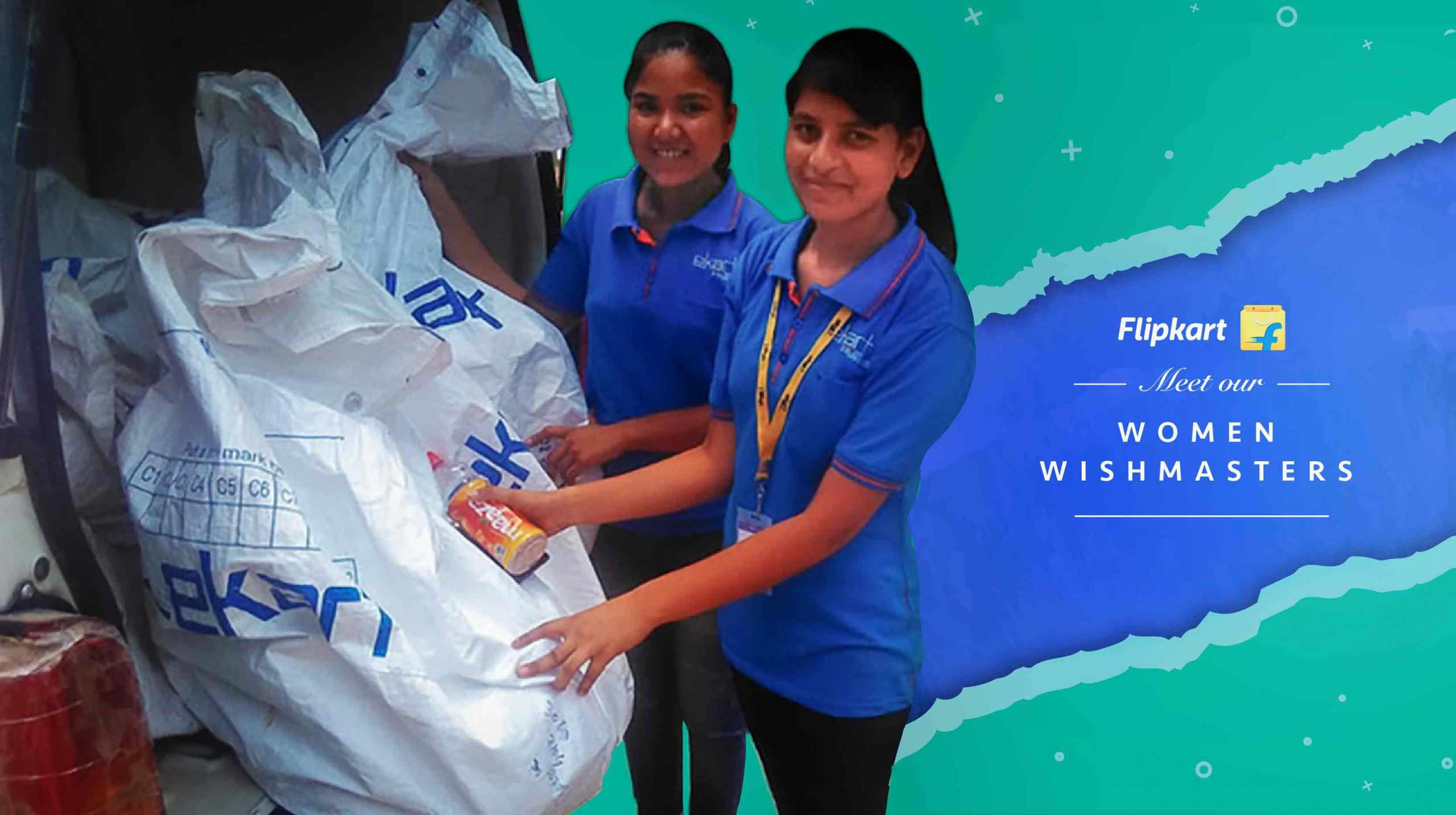 When Soniya Sen proudly announced the news of her new job, her family thought she was joking. When she let them know that she was now one of Flipkart's women Wishmasters, they thought she was 'crazy'. But becoming a Flipkart Wishmaster helped her grow and become more confident, she says. And after the initial shock, her family is proud of the work she does. Sonia is among the nine new women Wishmasters in the Gurugram hub, who work tirelessly through the day and prove that no job description is an all-male bastion.
Read their empowering stories.
#SellfMade: A special series about our incredible sellers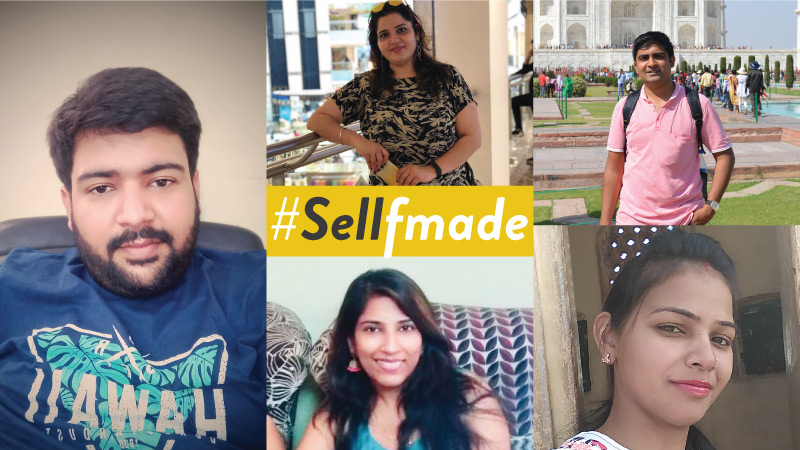 From a kindergarten schoolteacher who discovered her mojo a la Rocket Singh, to a stay-at-home mom who conquered adversity and empowered women like her along the way, these Flipkart sellers have sent a message to India's e-commerce industry. They're here to stay. They're here to inspire. Read about our special #SellfMade sellers who found success and fulfilled their dreams on Flipkart.
India ka Fashion Capital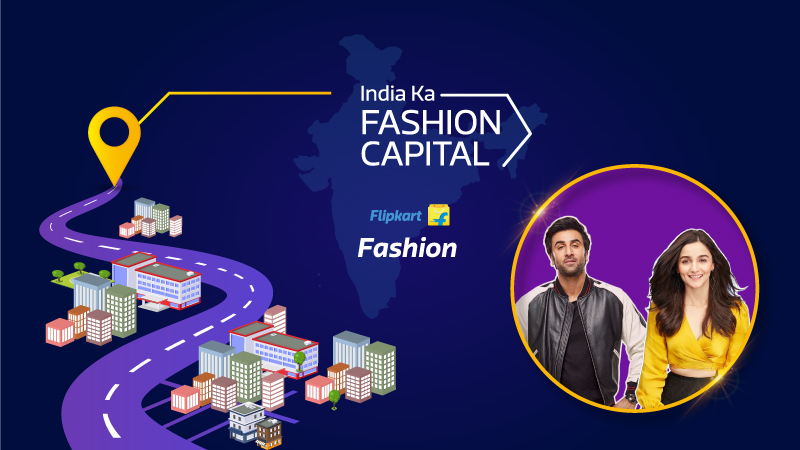 Milan. Paris. Tokyo. New York. You often hear of fashion capitals being global cities known for their fashion-forward sense and availability of the latest trends. Launched in June 2018, 'India Ka Fashion Capital' has one goal: To position Flipkart as that go-to destination among Indian shoppers for exactly those styles and trends. Here's the story of what it took to be the fashion destination of choice in a country of 273 million online shoppers.
Quality, Fair Work and Paying it Forward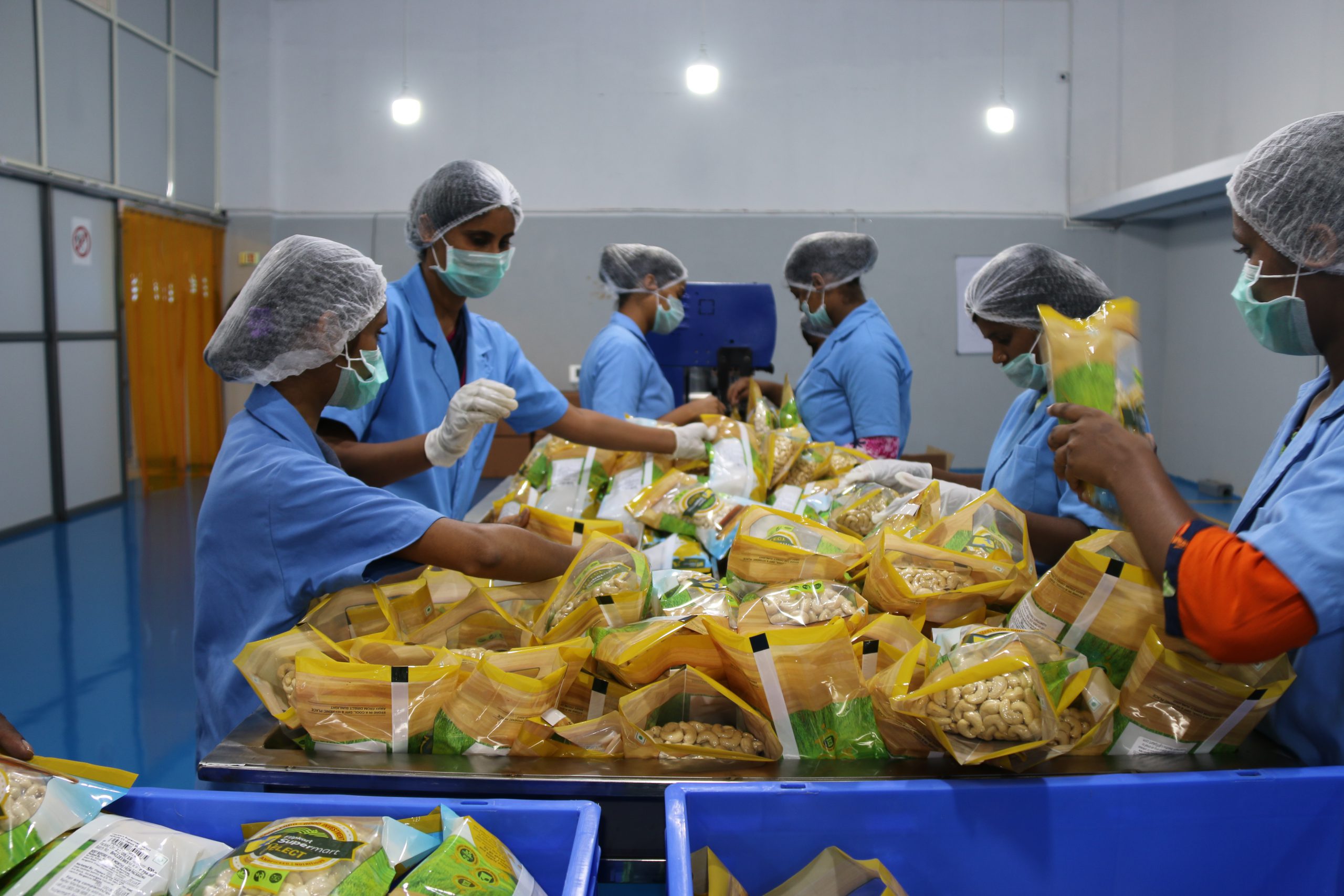 Step inside a Flipkart partner repackaging facility where quality and humanity go hand in hand. Here, jobs created benefit the many villages surrounding the center and women make up a majority of the workforce. Intrigued?
---
August 2019
With Flipkart Samarth, India's artisans welcome a brighter future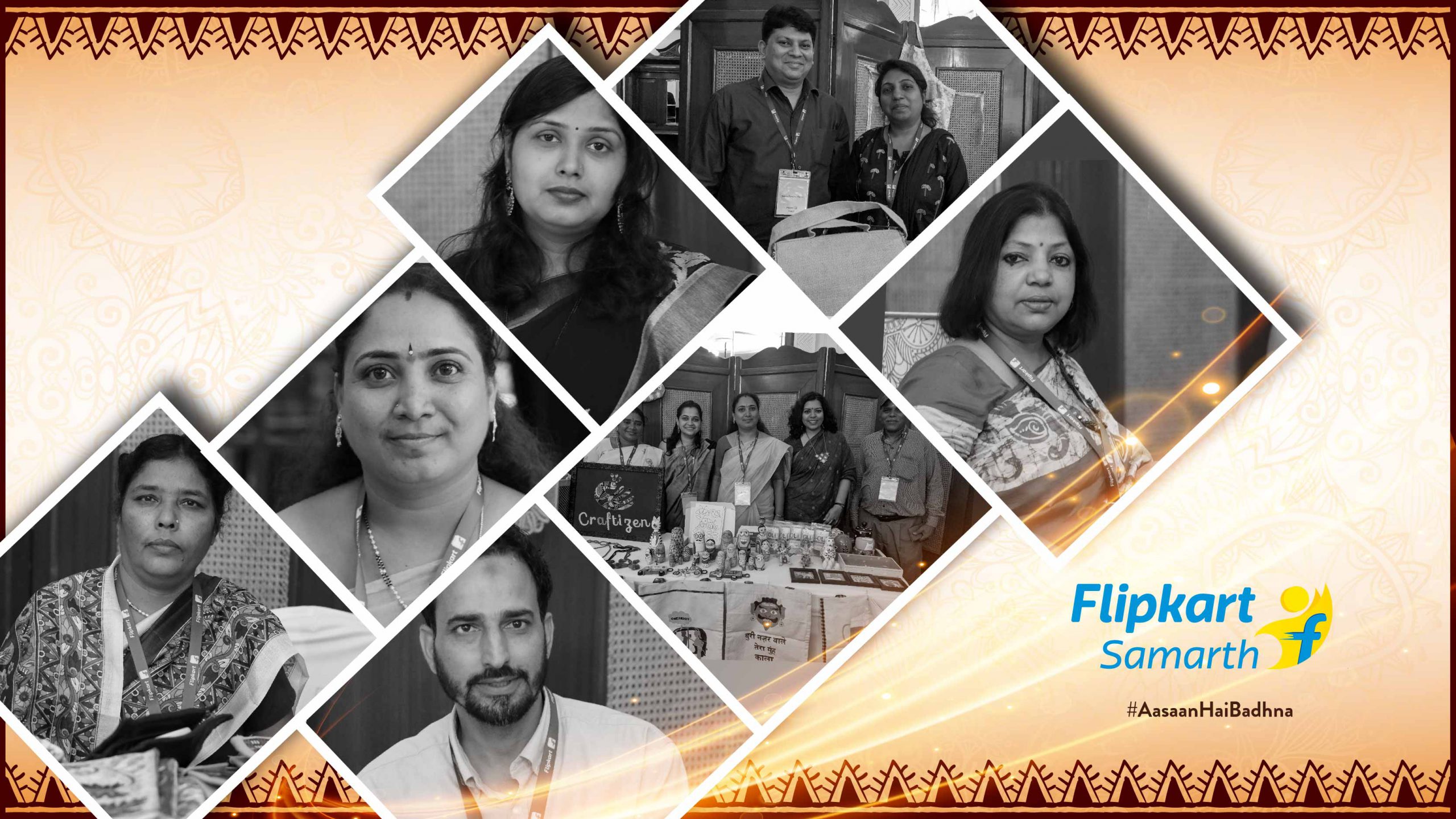 India's artisans have long toiled to keep traditional crafts alive. But for decades, they've struggled to make a sustainable living. With Flipkart Samarth and its NGO partners, they now hope for access to a pan-India market, preservation of their art and a permanent flow of income. From Telangana to Kashmir, Tamil Nadu to Madhya Pradesh – read these remarkable stories of courage, hard work and conviction.
How our customers found #AFriendInFlipkart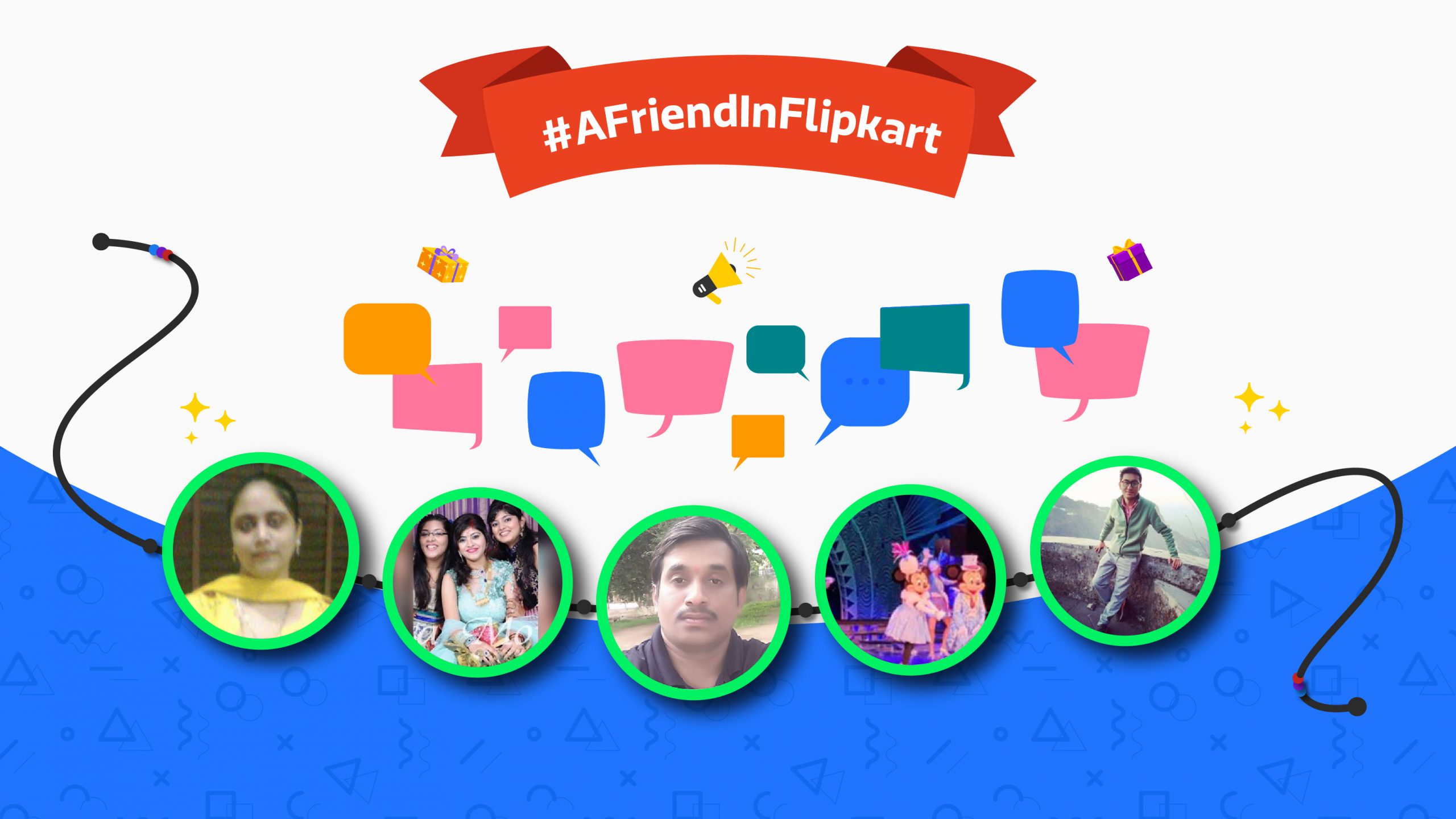 An emergency, a concern to address, or even boundless help – our customers have found #AFriendInFlipkart for all of this and more. Read these heartwarming stories, penned by our customers about their friend in need!
---
September 2019
#HumansOfBBD: Meet the people who make India's biggest sale truly special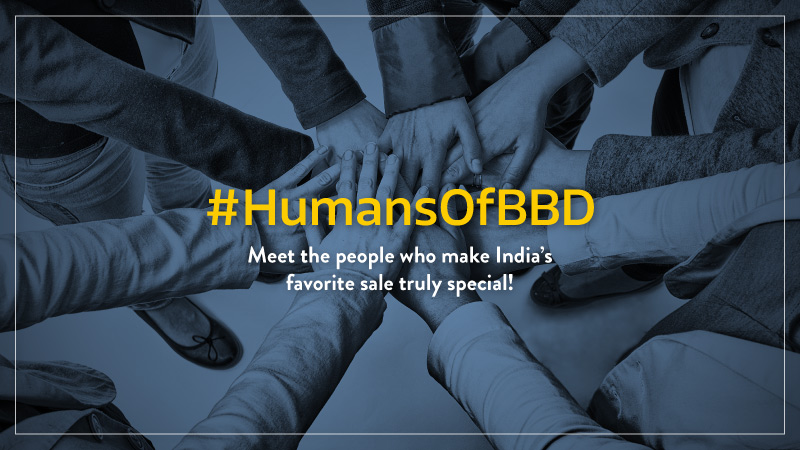 Hours of hard work go into making The Big Billion Days sale the nationwide shopping extravaganza that it has become. Behind the grandeur, the frenzy and the fun are individuals putting in countless hours to make everything run like clockwork. And each of these individuals have incredible stories about their lives to share — stories of courage, resilience, determination, and everything that makes us all human.
---
October 2019
The making of MunnaBoy and ShortCircuit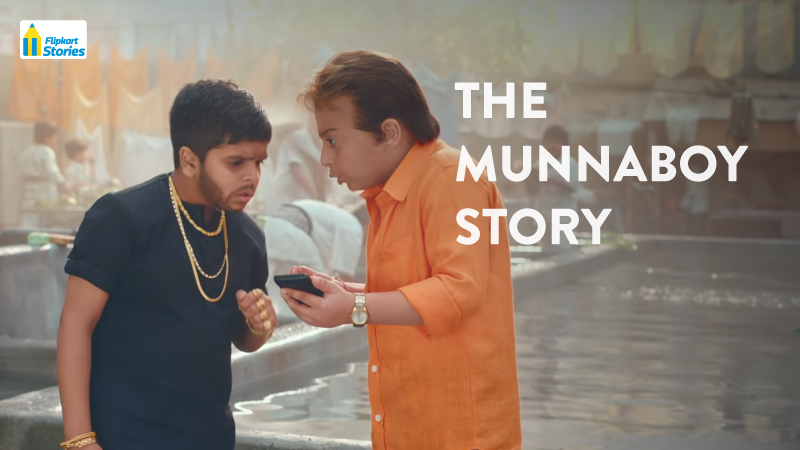 Flipkart's recent ad campaign has received much love from customers across the country. In this story, we give you a behind-the-scenes look at the making of this campaign, and how Flipkart's adorable "Kidults" captured the collective imagination of the nation with their take on the dynamic duo from the Munnabhai film franchise! Here's what it took for this campaign to come to life.
No issue unsolved: This Customer Support Executive is winning customers' hearts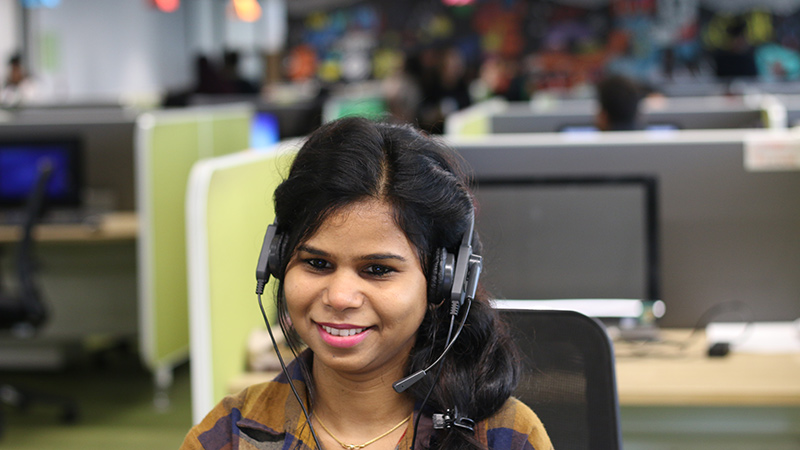 When Customer Support Executive Chandrakanti Nayak gets a call from a Flipkart customer, she has only one goal in mind: to do everything in her power to resolve their issues. And it's this determination that is winning her appreciation from customers and accolades at work, including Employee of the Month.
---
November 2019
Honoring our superstar sellers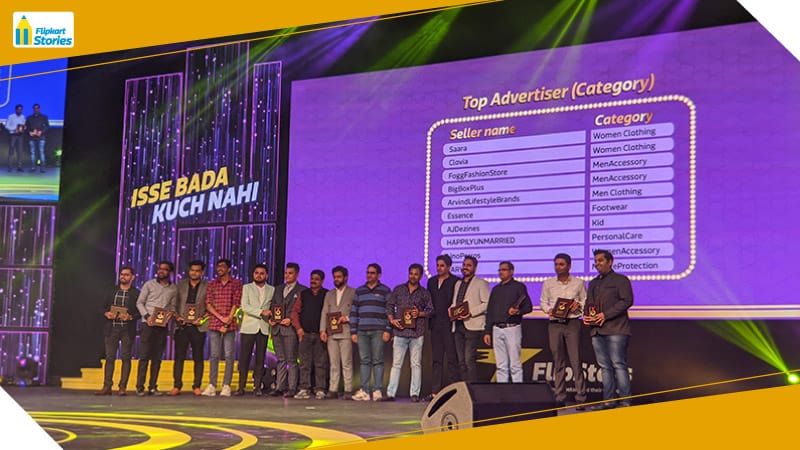 Every year during The Big Billion Days sale, scores of shoppers across India make the most of the festive season with great deals on everything they possibly want to shop for. In this story, we take a behind-the-scenes look at the sellers who work tirelessly to bring customers the ultimate shopping extravaganza.
Mohammed Rameez: Customer Care Executive, Beacon of Dependability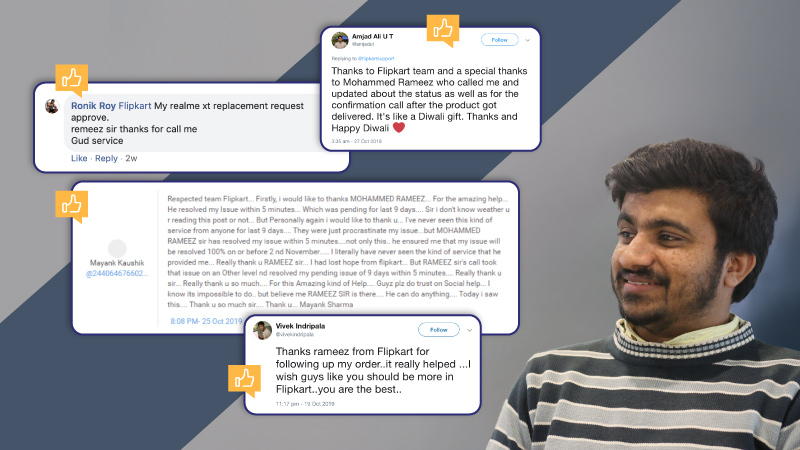 Customer Support Executive Mohammed Rameez has a unique skill set to help Flipkart customers with their issues. And the most important one is that he has the knack to identify a customer's pain points almost immediately and work for a resolution. His patience and dedication inspired our customers to write about him on social media!
---
December 2019
Building for Bharat's diversity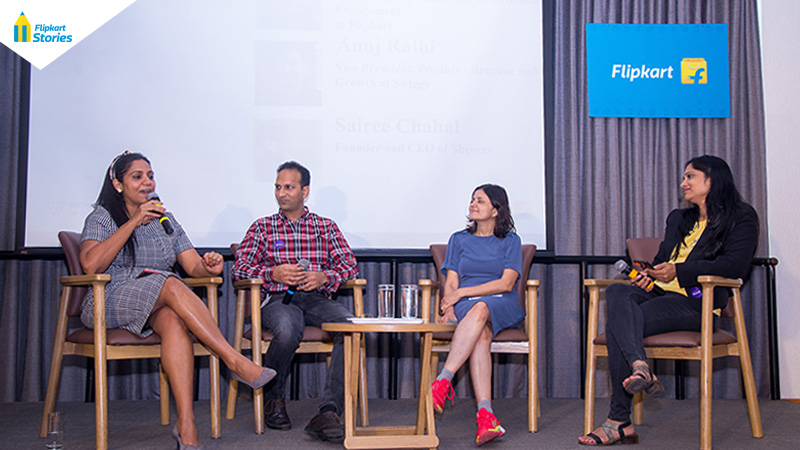 On a Saturday morning when most of Bengaluru's tech community was enjoying their time off, a diverse group of product managers and engineers gathered at Flipkart HQ to talk about the importance of product management, the challenges that women face in the workplace, and how one can build products that satisfy the unique needs and demands of a young and tech-savvy India. #include was a platform where many daring ideas were expressed; ideas that can potentially shape the future of the Indian economy.
Disability is no setback for this determined Flipkart Seller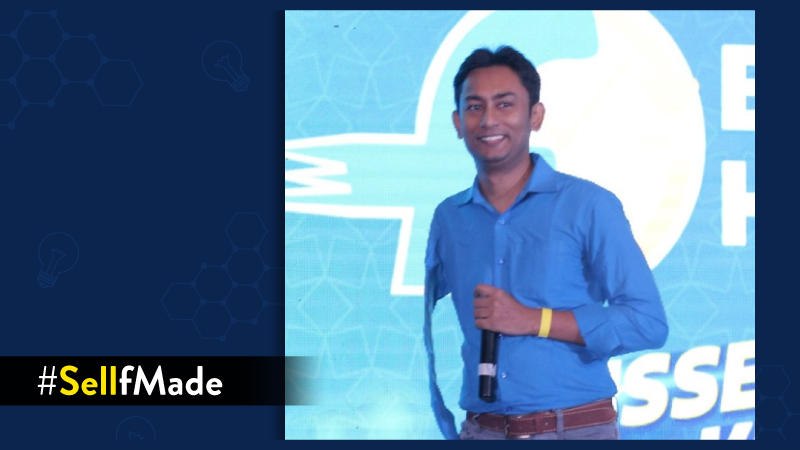 For Komal Prasad Paul, a deep personal tragedy became the turning point of his life. In December 2017, while he was working as a medical representative in Barasat near Kolkata, Komal met with a road accident. The young man lay unconscious for more than eight hours on the road before he was rushed to a hospital ICU. When he regained consciousness, he realized to his horror that his right arm had been amputated. Numb with shock, he did not know how to process his grief. How would he support his family? Read this amazing comeback story of a feisty microbiology graduate from Kolkata who embraced opportunity by becoming a Flipkart seller.