The year is 2018, and the whole world is glued to their smartphones, practically living in a virtual world that is as immersive as reality itself. With technological advances making the best mobiles more affordable than ever, the smartphone market is one of the most exciting technological markets to watch.
2018 has seen some interesting trends in terms of both hardware and software, with many smartphone companies abandoning their custom UIs in favor of stock android, as well as design trends, such as the increasingly popular 18:9 aspect ratio. Reliable battery life also seems to be a priority for buyers, as evidenced by the fact that numerous smartphones with large batteries have made it to the top selling list.
As more and more phones enter the market every month, the smartphone market has divided into three segments: the flagship segment, that generally consists of high performing premium models that cost in excess of ₹40,0000; the mid-range segment, where the price ranges from ₹12,000 to ₹25,000 and the sub ₹10,000 budget segment.
Here, we have compiled a list of some of the best mobiles in the market in 2018, divided by price-range.
Part 1: The Budget Phones (₹10,000 and below)
Infinix Hot S3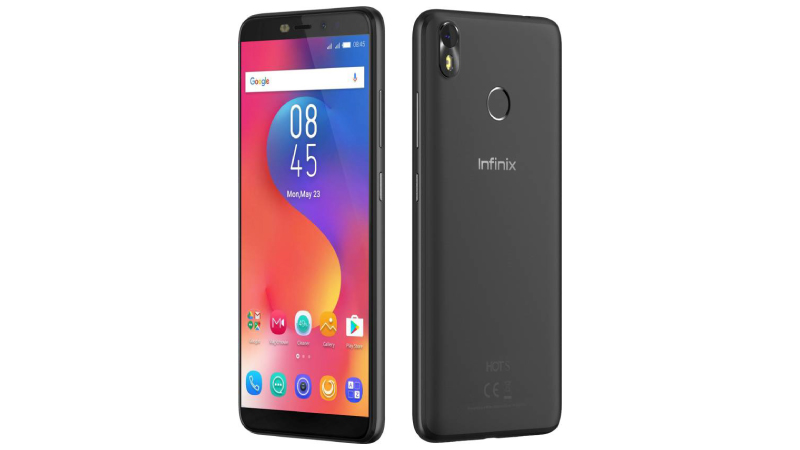 A visual treat that punches well above its weight, the Infinix Hot S3 is super easy on the eyes and comes with a 20 MP selfie camera that's hard to beat in any segment. The phone's also got a fairly hefty 5.65 inch display screen with an 18:9 aspect ratio. Possessing a sleek, sturdy build made of quality plastic and curved edges, it is powered by the Snapdragon 430 SoC, an octa-core process that clocks at 1.4 GHz. For buyers looking for a multimedia package, the Hot S3 is a steal simply because it has one of the best displays in its price range. Go for it if you're a avid video gamer, or for a great Netflix experience on your commute home.
Honor 7A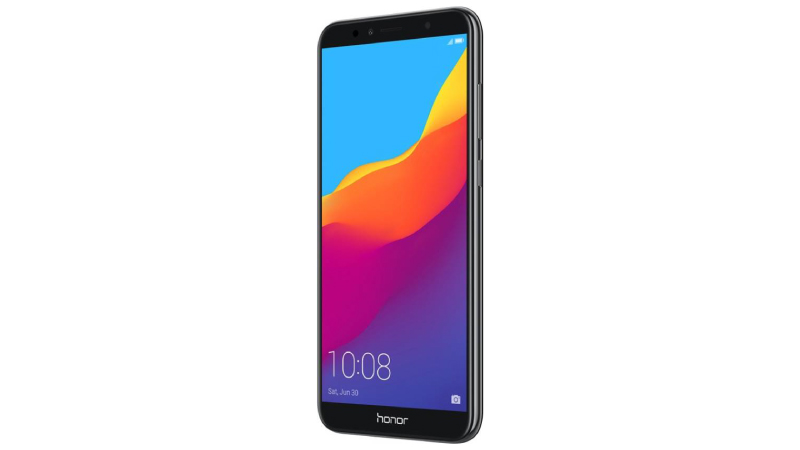 Honor, Huawei's youth-focused smartphone brand, is a powerhouse in the budget phone market, churning out affordable models packed with features. The Honor 7A, latest in this long line of releases, is one of the first smartphones to bring face unlock, a 13+2MP dual rear camera and 18:9 displays to this price range. Packing 3GB of RAM and 32GB of storage, the 7A, launched on Flipkart alone, also boasts a Qualcomm Snapdragon 430 SoC processor. If you're looking play it safe with one of the best rear cameras in the segment, you're in safe hands with Honor.
Redmi Note 5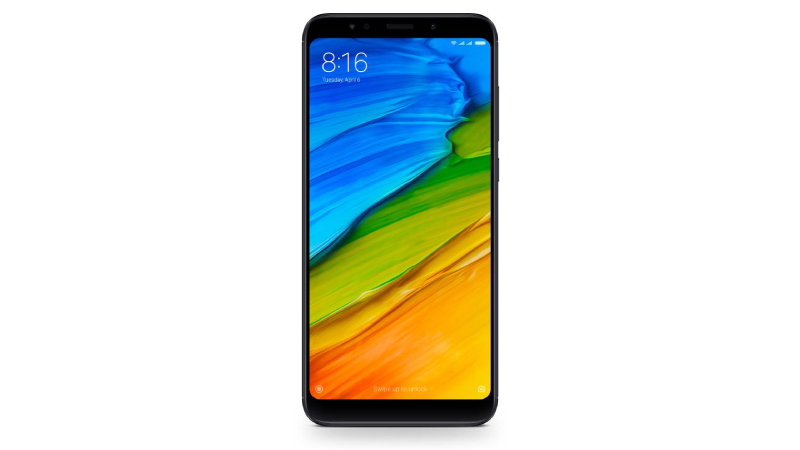 The successor to Xiaomi Redmi Note 4, India's best selling smartphone in 2017, the Redmi Note 5 has big boots to fill. So far, it seems to be exceeding expectations easily. Powered by a Qualcomm 625 Octacore processor, it comes with 3GB of RAM and 32GB of internal memory. It boasts a 5.99 inch full HD+ display as well as a 4000 mAh battery It also comes with a built-in fingerprint sensor, face detection and dynamic range imaging. With an increased aspect ratio of 18:9, it provides a great visual experience at a very attractive price. The phone runs on Android Nougat out of the box. All in all, the Redmi Note 5 is a hit in every aspect- display, camera, processor and battery.
Mobiistar CQ and XQ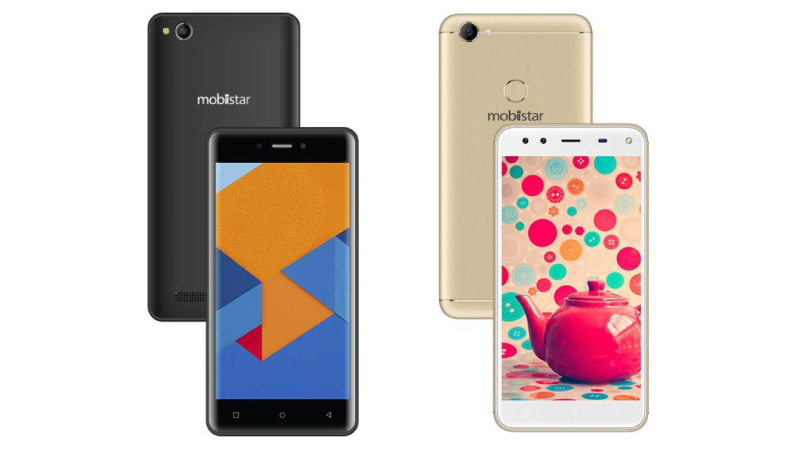 It is beyond doubt that Chinese brands like Honor and Xiaomi have a stranglehold on the budget smartphone market. But things are changing — Vietnamese brand Mobiistar recently released two dark horses into the market. The double release consisted of the Mobiistar CQ and XQ. Part of its selfie star series, both phones boast impressive camera specs, with the XQ packing a 13MP + 8MP dual front camera along with a 13MP rear camera and the CQ coming equipped with an 8MP back and 13 MP front camera. The XQ has a 3GB+32GB memory configuration with a Snapdragon 430 Octa-core processor and a 5.5" full HD display. The CQ is equipped with 2GB + 16GB memory and comes with Snapdragon 425 and a 5" display. If you're looking for the best possible specs at the best price, these two ultra affordable models are your top picks.
Redmi 5A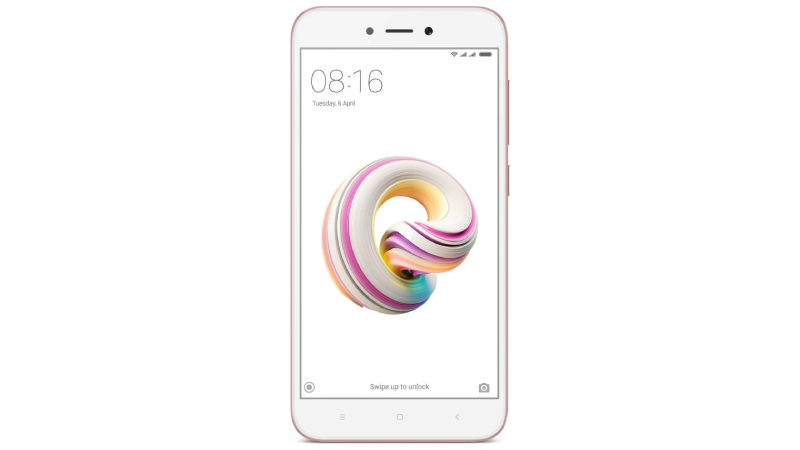 Keeping with their reputation of releasing high-performing smartphones at super affordable prices, the Redmi 5A is Xiaomi's replacement for the compelling Redmi 4A, a popular budget smartphone release from 2016. Billed as "desh ka smartphone," this power-packed model comes with a 13 mega pixel rear camera and a 5 mega pixel front camera. Powered by a 1.4GHz quad-core Qualcomm Snapdragon 425 processor with 2GB/3GB of RAM, it also comes with upto 32GB of internal storage, expandable via micro SD card slot. If you're on a shoestring budget, this is the phone for you.
iVOOMi i2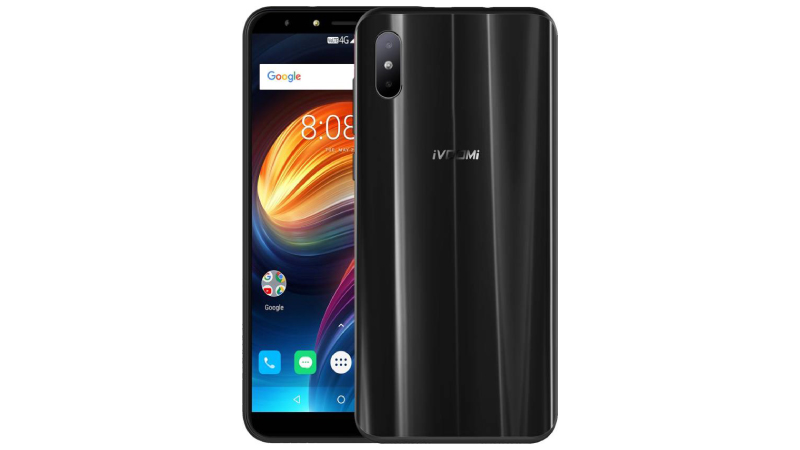 The iVOOMi i2 is the successor of the company's i1 and i1s smartphones. Possessing a good battery life that generally lasts over a full day despite heavy usage, the i2 is a good-looking smartphone with a crisp, 5.45 inch HD display, along with an 8MP selfie camera with single LED flash. The sticking point for the i2, however, is the face recognition feature, which is rare in this price bracket.
Panasonic P95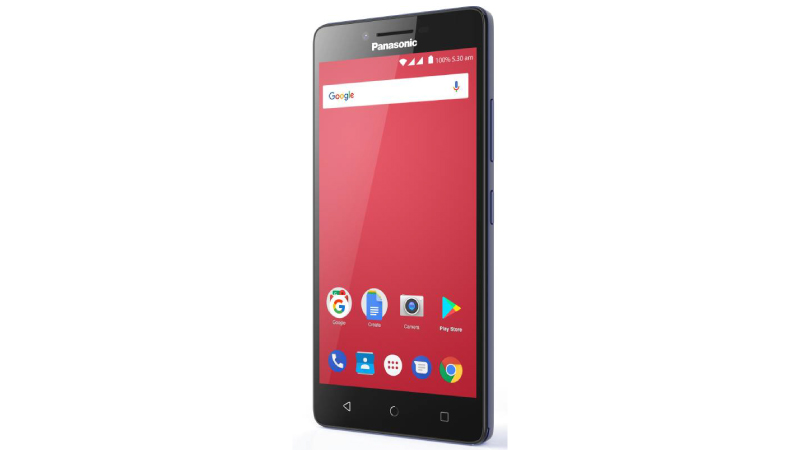 One of the most affordable smartphones on the market, the Panasonic P95 gives you entry-level specs for a very attractive price. Packing a 1.3 GHz quad-core Qualcomm Snapdragon processor, the phone comes with 1GB of RAM and 16GB of internal storage. The 8 mega-pixel rear camera is equipped with LED flash. The front camera is 5 mega pixels, ideal for selfies and video calling. With the added advantage of having smart lock features, this phone is a great choice for those looking for value for money.
Part 2: The Mid range models
Asus Zenfone Max Pro M1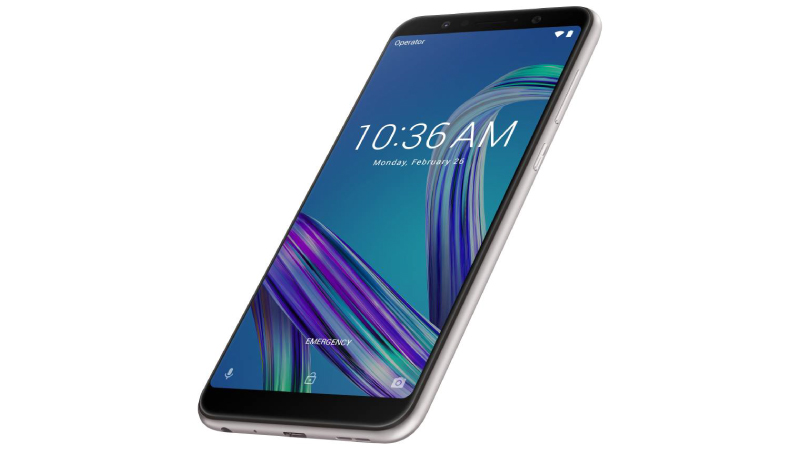 Asus, a company that saw a lot of success in the budget smartphone market back in 2014, is back to wrestle the sub 15,000 price segment back from Xiaomi and Lenovo with the Zenfone Max Pro M1, which comes in at a neat ₹10,999. In the process, they seem to be following market trends by ditching their custom ZenUI for stock Android 8.1. Powered by Qualcomm's Snapdragon 636 processor, the fastest 636 in the premium mid-range market, the phone is also equipped with a 5000 mAh battery. It comes with a 13-megapixel camera and 5-megapixel depth sensor on the rear, in response for the market demand for dual cameras. On the front, there's an 8-megapixel camera with its own flash. Offering great performance at an attractive price, it's a solid comeback for Asus.
Redmi Note 5 Pro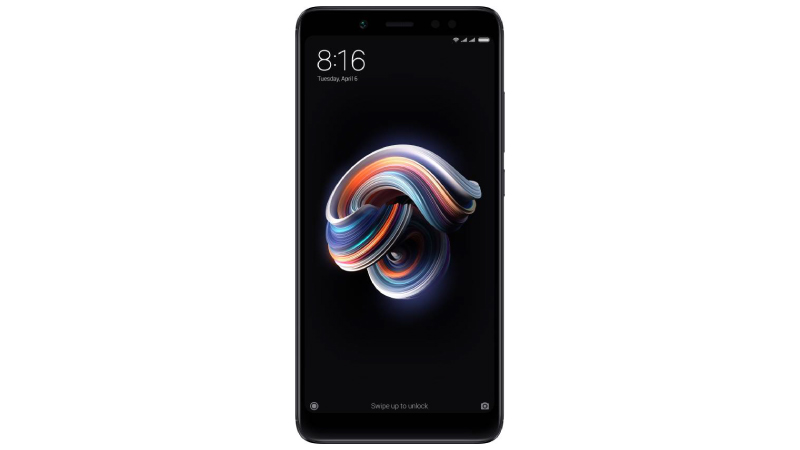 The seemingly ever-present Redmi makes another appearance in the list with the Redmi Note 5 Pro, an upgrade on the Redmi Note 5. This phone's rear camera is a 12MP+5MP dual camera, but the real scene stealer in this model is the 20 MP front camera. The Note 5 Pro boasts some stellar screen specifications, with a large 5.99 inch Full HD+ IPS display. In addition, the 2160*1080 resolution giving it a pixel density of 403ppi. Like the Zenfone Max Pro M1, it is equipped with Qualcomm's latest Snapdragon 636 processor. For stellar selfies, this is the phone to buy.
Moto G6 Play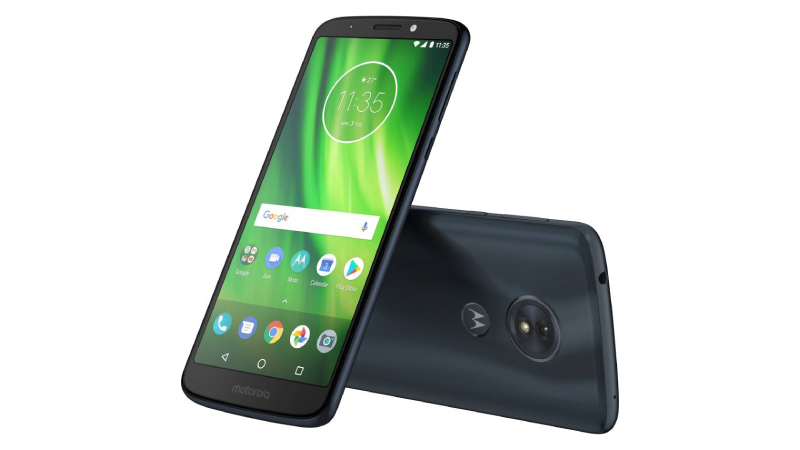 Billed as the cheaper alternative to the Moto G6 and Moto G6 Plus, the Moto G6 Play is a very good option for those looking for many of the same features at a lower price. The best thing about the G6 Plus is the stellar battery life. Equipped with a large 4000 mAh battery, the phone can easily survive a full day of intensive use. Equipped with the Snapdragon 430 processor, and a great screen, the G6 Play is one of the best looking phones in its price range.
Honor 9 Lite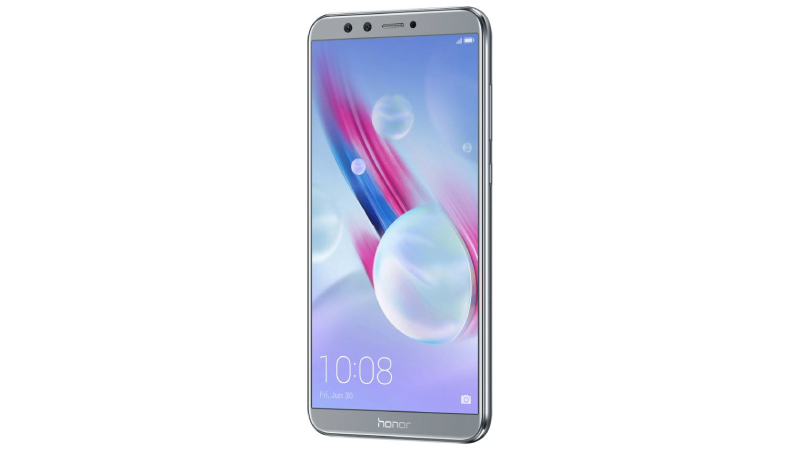 One thing Honor wants you to know about the Honor 9 lite, the spiritual successor to 2016's Honor 8, their flagship product, is that it has four cameras. Equipped with a 13+2 megapixel camera, both front and rear, it comfortably outranks most of its competitors in the budget phone segment. In terms of looks, the Honor 9 lite is perhaps also the best mobiles of 2018 so far. An octa-core Kirin 659 Processor, 3 GB of RAM and a Mali-T830 MP2 graphics processor ensure that it fares well in the performance department too. If you're a budding photographer looking for value for money, the Honor 9 lite is a good bet.
Part 3: The Premium/Flagship devices
Honor 10
The first thing you'll notice about the Honor 10 is its bright, responsive display. Packing Huawei's own HiSilicon Kirin 970 processor, 6GB of RAM and 128 GB of storage, the Honor 10 is a powerful beast, with a reasonable price tag of ₹32,999 considering the stellar features. Both its 16 mega pixel + 24 mega pixel rear camera and the 24 mega pixel front camera come with AI-powered capabilities. The Honor 10 also claims to have incorporated AI into a wide range of features, including intelligent scene detection, face recognition, down to user interface enhancements in its custom skin, EMUI 8.1. For power and looks, this is the phone to go for.
Vivo X21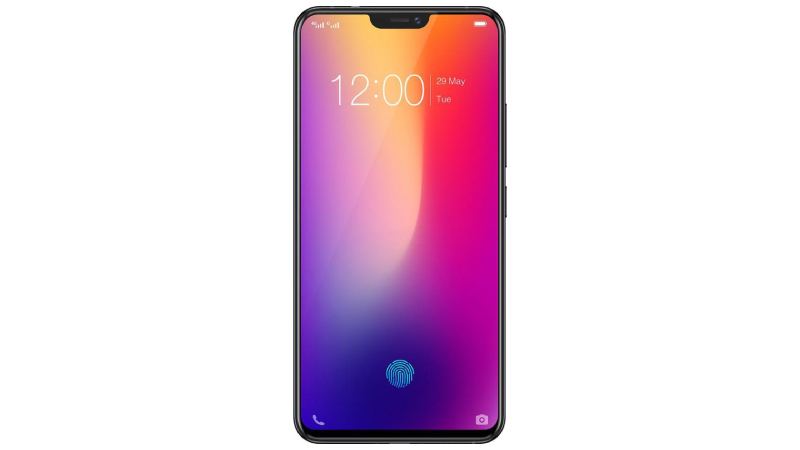 After years of operating in the mid-range market, Vivo has come out with a flagship model in the form of the Vivo X21. This one comes with an under-display fingerprint sensor, and has a dual 12MP+5MP rear camera and a 12MP front camera. The X21 is powered by the impressive Qualcomm Snapdragon 660 SoC, which clocks 2.2GHz with an octa core setup of Kryo 260 cores. The X21 also packs a hefty 6GB of RAM and 128 GB of internal storage, making it one of the best mobiles on offer in the flagship segment.
Samsung S9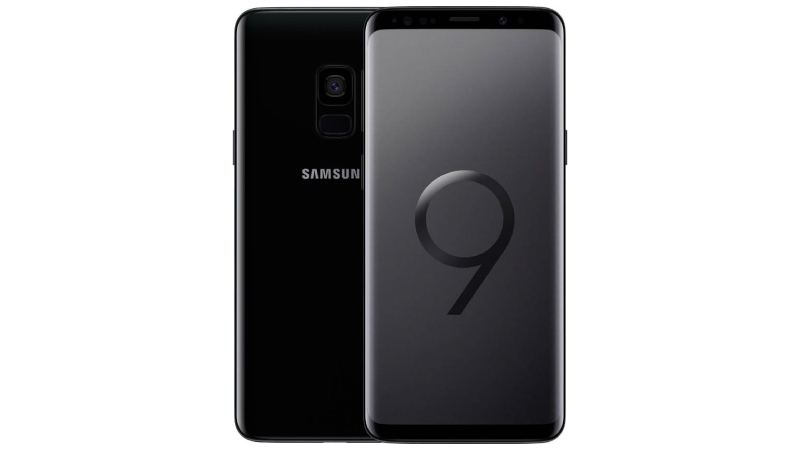 Powered by Samsung's own Exynos 9810 chip, the Galaxy S9 is among the fastest phones around at present. The Super Speed Dual Pixel 12 MP camera and the 8 MP AF front camera ensures that your pictures are flawless. The OIS (Optical Image Stabilisation) makes sure your photos are blur-free. In addition, the S9 is also the first Samsung flagship with stereo speakers. Powered by Harman, the speakers and audio quality are top notch. The S9 also has curved 5.8'' AMOLED, also known as Infinity display, which was one of the best features in its predecessor, the Galaxy S8. Overall, Samsung has pulled no punches with the S9, with the phone's speed, sound quality and screen making it a stellar flagship model. For Samsung loyalists, it's a must-buy.
Google Pixel 2 XL
The Google Pixel 2 XL is impressive in many ways, but it's the camera that steals the show. Reviewed as possibly the phone cameras out there, the Google Pixel 2 XL comes with a 12.2MP rear camera and 8MP front camera that's loaded with features, including the snazzy AR stickers. As with on the other Pixel models, the Pixel 2 XL is incredibly fast, owing to it being equipped with Qualcomm's best current chip, the Snapdragon 835. Google also plays to its strengths in the Pixel 2XL, packing with some neat AI based software features that other phone are certain not to have. It is also IP67 certified for dust and water resistance, which means it can survive being dunked underwater. This is another stellar release from Google which is certainly worth looking into if you're shopping in the flagship market and want a phone camera that clicks like a professional.
Moto Z2 Force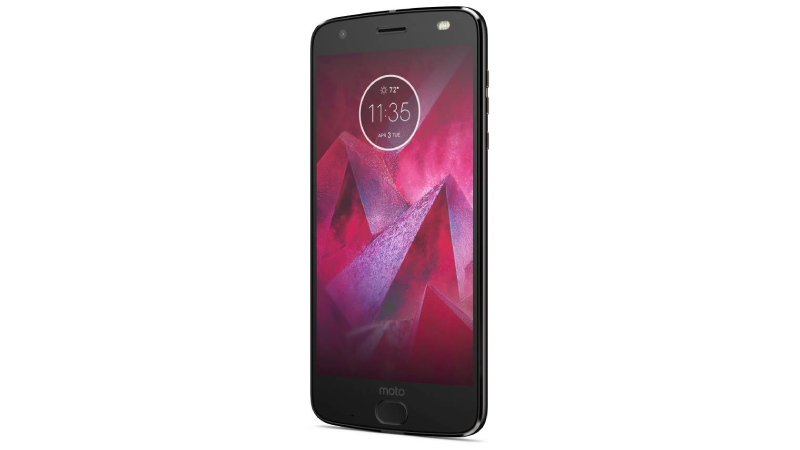 The long-awaited flagship model that Motorola loyalists have been craving for, the Z2 Force is the successor to the Moto Z. As with the previous Moto phones, the suffix "Force" indicates physical resilience, with the Z2 force coming equipped with super-tough ShatterShield glass. Powered by the Snapdragon 835, the Z2 Force also fares well in the performance department. In addition, there are two 12-megapixel rear cameras with a dual-tone LED flash, and a 5-megapixel front camera with its own flash. It also comes installed with Moto Voice, a voice command feature that gives stiff competition to Google assistant. For those who prefer to buy a rugged handset that also ensures high performance, the Z2 Force is perfect.
Nokia 8 Sirocco
The Nokia 8 Sirocco, the successor to last year's much-loved Nokia 8 is, at first glance, stylish. With a stainless steel body and impressive screen, the Nokia 8 scores highly on aesthetics. But it's not too far behind on substance either, packing the Qualcomm Snapdragon 835 processor, paired with ample RAM (6GB) and storage space (128GB), to make it one of the better performing flagship models out there. It is rated IP67 for proper dust and water resistance. In addition, it also complies with the Qi wireless charging standard. Like the Nokias of old, it features Carl Zeiss optics in both its 12MP rear camera and second 13MP telephoto camera. A stylish and powerful phone that is surprisingly durable, Nokia loyalists will be thrilled to buy this one.
The year so far has been a very exciting one indeed for smartphones. With various models being manufactured for specific user experiences, there are a plethora of options out there for customers to browse and choose from. This top smartphones list is our way of whittling down this smorgasbord of options to the best mobiles at all three price ranges. After all, there are so many smartphones out there, and so little time.
Also read: Billion Capture+ — A Dual Camera Phone With Flagship Features Made For India