Like face masks, audio accessories have become an indispensable pandemic fixture for the work-from-home community. As people spend more time indoors owing to restrictions on outdoor entertainment, the demand for at-home entertainment has grown considerably. Families, for instance, have varied educational, professional and entertainment needs, sparking a steep demand for audio accessories such as headphones. With its deep insight into consumer behavior and consumption trends, Flipkart is catering to the growing needs of Indian shoppers through meaningful co-creation with leading brands. Among the rising brands moving fast on Flipkart's shelves has been Delhi-based boAt. Over the last few years, boAt and Flipkart have partnered to bring compelling products to consumers at affordable prices.
Founded in 2016, boAt is a 'Made for India' lifestyle brand that has created ripples of excitement with its aesthetically designed consumer electronics in the audio segment. Targeting tech-savvy millennial and Gen Z consumers, boAt has fostered a community of over 3 million loyal boAtheads, endorsed by popular youth icons like actors Kiara Advani and Kartik Aaryan, cricketers Hardik Pandya and Shikhar Dhawan, and artists Naezy and Neha Kakkar.
---
#PowerOfPartnership podcast – Listen to boAt CMO Aman Gupta
---
In a sector dominated by global heavyweights, newcomer boAt has earned a formidable reputation as a disruptor, selling in excess of 15,000 units a day during the lockdown and recording revenues of INR 500 crore in the last financial year. In just a few years, boAt grabbed a 20% market share in the earwear segment, according to data released by International Data Corporation (IDC).
Aman Gupta, Co-founder & Chief Marketing Officer of boAt, describes himself as a born hustler who loves building brands. An alumnus of the Indian School of Business (ISB) and a Chartered Accountant at age 21, he had stints with Citibank and KPMG, followed by JBL (Harman). In 2016, he teamed with Sameer Mehta to start boAt.
A recipient of the BW | BusinessWorld Young Entrepreneur of the Year Award and Entrepreneur of the Year Award by Entrepreneur India magazine, Aman chairs the newly instituted Direct To Consumer (D2C) committee by Internet and Mobile Association of India (IAMAI) to mentor and promote new-age Indian brands across segments.
"Dil se Bhartiya (Indian at heart)" is how the boAt CMO describes his brand's USP. "We are an Indian brand. Our community is awesome, our products are sturdy, and all things combined, we are accepted very well in India," he says proudly.
In an enthused interview with Flipkart Stories, Aman Gupta outlines the essence of a powerful partnership with Flipkart that has propelled boAt to new heights and grown its community of loyalists manifold.
Excerpts:
---
How did the boAt partnership with Flipkart come into effect?
Flipkart has been a very good partner and very critical for our growth — in fact, we are getting our highest growth rate from Flipkart. Since the last few years, our business, our cooperation, and our relationship have been growing month on month, year on year. I love the way Flipkart looks at the consumer journey. Similarly, at boAt, we look at the consumer journey in terms of how consumers are adapting, how they are improving, and how they are increasing their spends.
Flipkart has been integral to our success right from product development — they come out with the right product strategies for us and help us get the right product-market fit.
---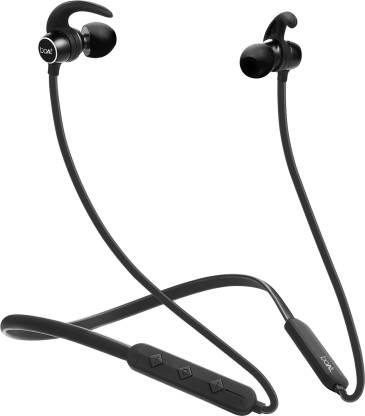 ---
What were the market opportunities that necessitated this partnership?
In India today, if you want to sell online, you cannot ignore Flipkart. They are home-grown and they're doing extremely well. Consumers love Flipkart and you don't want to miss out on them.
What specific challenges did boAt face that Flipkart helped to address?
There are multiple challenges that come into play — reaching the right consumer set, the challenge of distribution, etc.
Specifically, one example comes to mind. We were launching boAt soundbars around India, and these products were not widely accepted. We launched our soundbars with Flipkart. Today, we are probably among the top three soundbar brands in the country.
Besides its distribution network, Flipkart has the right consumer insights, which they share with us. This includes where consumers are, what and how they are buying, what their requirements are, etc. We also get performance insights — how our brand is doing, how our products are doing, as well as consumer reviews and recommendations. This helps us develop our products continuously, to develop our brand, and to keep bringing great products to our customers.
---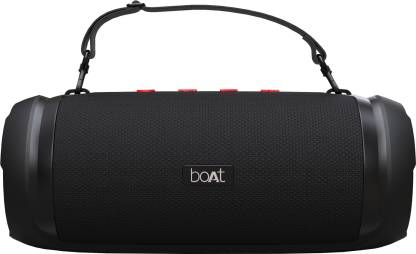 ---
What impact has the partnership been able to achieve so far?
When we started selling on Flipkart, our numbers started going up… and I mean drastically. The percentage growth is maximum on Flipkart today. If you look at our report card — IDC named us the Number 1 brand in India — it could not have been possible without Flipkart's support. We participated in all the Flipkart events — from The Big Billion Days sale to Big Saving Days. Whatever event Flipkart does, boAt has been a constant partner.
What have been the key milestones in the boAt-Flipkart partnership?
It's hard to pick one milestone. From launching the first DOLBY-powered soundbars. Becoming No. 1 on Flipkart in two years on the audio side. Selling 18,000 units when we launched our new boAt AirDopes on Flipkart — no other brand has done that. We were sold out in two minutes — it was a huge record that Flipkart and boAt created together!
We are creating records every day, and reaching milestones every day. Every month, we are creating something new with Flipkart. There are so many in the pipeline that I can't discuss yet!
How have customers responded to the partnership with Flipkart?
Flipkart consumers love us, and we love selling on Flipkart. We've reached a lot of new PIN codes thanks to Flipkart. Their app and site offers a great user experience. Their delivery has become outstanding. All these combined with the right products and price points — that's where the magic is happening.
How has the pandemic impacted your business, and how has partnering with Flipkart helped?
The pandemic has affected us all in one way or another, but we are seeing recovery and positive results. There is an opportunity in every crisis or adversity, as business models get disrupted.
Work from home, workout from home, learn from home, stadium at home, cinema at home… These have become hallmarks of the New Normal. There are so many such "at-homes", which fuel the demand for audio products and accessories, and which have become a critical part of the at-home culture.
Looking at this opportunity with a partnership lens, our planning has changed. The traffic has moved online — offline shoppers have become online shoppers. Demand forecasts have changed. We have re-tuned our strategy for the next few years, and Flipkart is playing a critical role in developing these strategies with us.
---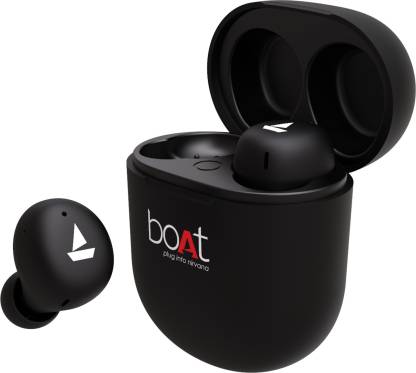 ---
How has Flipkart helped grow the 3-million+ community of boAtHeads?
Flipkart has been instrumental in helping us build the community of boAtheads.The community wasn't 3 million people from day one. It's taken time to build.
Flipkart has helped boAt with advertising and marketing, to give us the reach we need. We work with Flipkart on special events. We celebrate boAthead Days on Flipkart. That's where the community also responds. We intimate boAtheads when our next product is going live on Flipkart on a certain date, and the community waits for it.
What are your expectations from The Big Billion Days 2020?
There was news recently that the Indian Premier League (IPL) had broken a new record with over 200 million concurrent users on digital and TV. People who are confined at home want entertainment. They're not going to restaurants, they're not watching movies at the cinema, so what do they want to do? They want to spend. They want to shop. All the share-of-wallet that used to go to travel and fashion products before the pandemic is now being diverted to online shopping. This makes The Big Billion Days an event to look forward to.
Flipkart deserves kudos for running The Big Billion Days. The whole of India waits for TBBD — consumers know they will get the best products and the best offers. Something magical happens!
We participated in The Big Billion Days last year and got outstanding results. This year, too, we are looking forward to it. From logistics to supply chain and marketing, we're gearing up. It's going to be the Biggest BBD Ever!
---
Learn more about boAt and follow Aman Gupta on LinkedIn
Read the latest news updates on The Big Billion Days