A warm afternoon in Asansol can seem even more discomfiting when you are waiting at a railway level crossing. Motorists form haphazard, impatient queues on either side of the gate even as pedestrians and cyclists slip under it to cross the railway tracks gingerly. The train is late, as it usually is, and tempers begin to fray. Presently, the locomotive pulls into the nearby station, chuffing past the level crossing at an unhurried pace and hauling a convoy of nearly 70 freight wagons. When the gates finally open, the mad rush to make the crossing before the next train arrives creates a logjam on both sides. It's another regular day in Asansol.
The railway has been instrumental in the growth of this Tier II city ever since it became a conduit and trading hub for the coal industry in the late 19th century. But it's not just trains that hold up the traffic. Political rallies have even greater power to accomplish that, too. Scores of flag-waving party workers throng the streets in apparent protest, enveloping everything in their path like a phalanx and heckling the already chaotic traffic to a cacophonous frenzy of horn-blaring. Their impassioned slogan-shouting is loud enough to drown the impatient rage of the honking motorists.
In its enthusiasm for traffic jams, Asansol rivals just about any city in India, save perhaps Kolkata, which is a whole league apart. West Bengal's second largest city is a sprawl that has not made up its mind whether to be completely urban or rural, whether to live in the past or the present. New-age malls, hotels and multiplex cinemas coexist with crumbling postcolonial buildings whose facades haven't seen a lick of paint in decades. SUVs vie for space on the choked arterial roads with cycle-rickshaws and buses that have long ceased to be roadworthy. Young women in heels and designer tops cross the chaotic roads to wait at bus stops alongside men in faded vests and soiled dhutis. This city lives simultaneously in many centuries.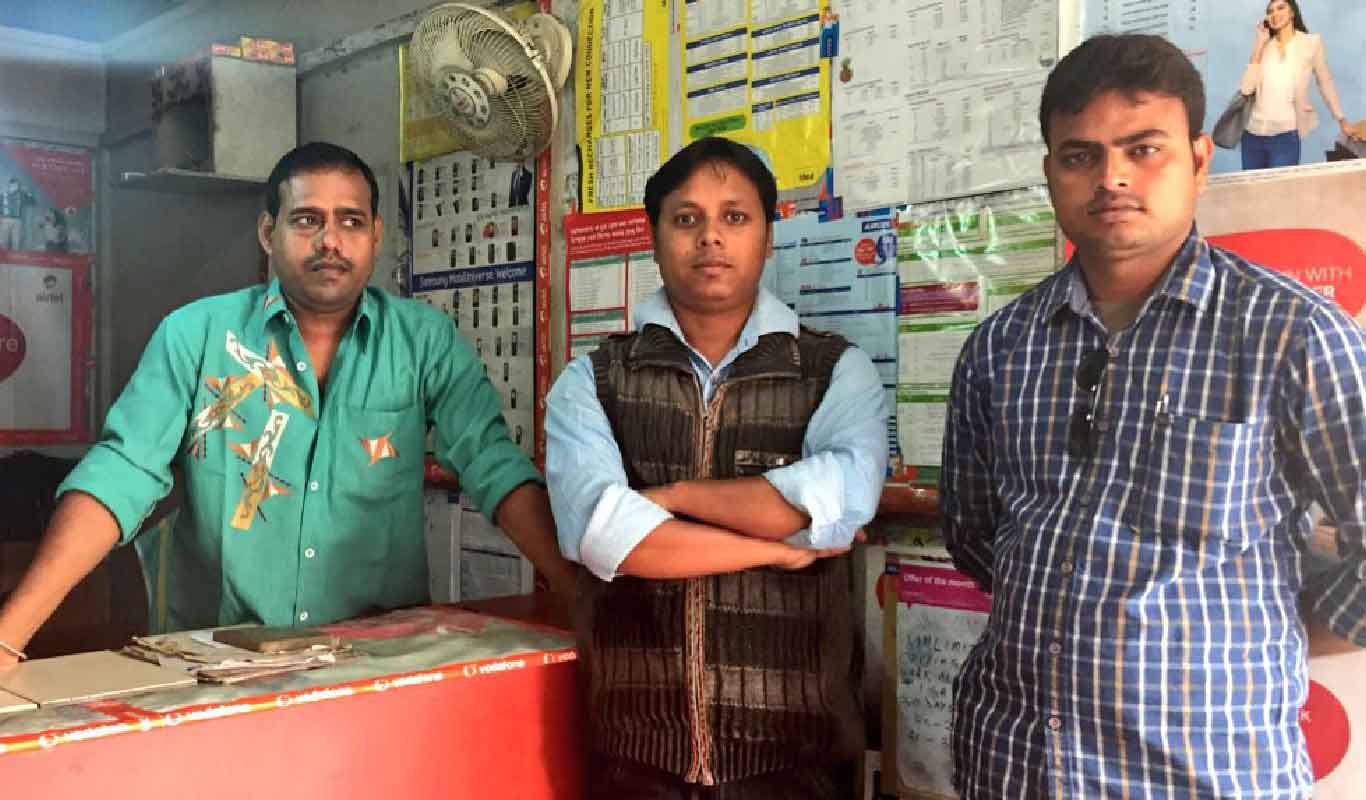 History's footsteps echo in Asansol
For the most part, Asansol is a sprawl of coal mines and related industries, lying 65 km east of Dhanbad, the coal capital of Jharkhand, along the Grand Trunk Road. The historic road, now a national highway, harks back to the eventful five-year reign of Sher Shah Suri in the 16th century. The ambitious and rebellious ruler began his military career as a soldier in the army of an Afghan general and rose up the ranks quickly on account of his valor. Soon, he wrested power from the Mughal emperor Humayun after defeating him in two battles and ruled for a brief but milestone-studded tenure. He introduced monumental improvements in taxation and road infrastructure, a standardized currency (Rupiya, the ancestor of the modern Rupee), and tax concessions on trade. He is also credited with introducing the first postal system.
Most significantly, before his untimely death in 1545 in a gunpowder explosion at Kalinjar Fort, the visionary ruler renovated the ancient trade route that had been used by travelers and armies for millennia (then known as Sadak-e-Azam – the Imperial Road), and built caravanserais or rest houses along its tree-lined trajectory.
Centuries later, British administrators saw merit in improving this route, which they renamed the Grand Trunk Road, for the purpose of transporting coal and, alongside the railway line, made it an important arterial connection from Delhi to Calcutta (now Kolkata).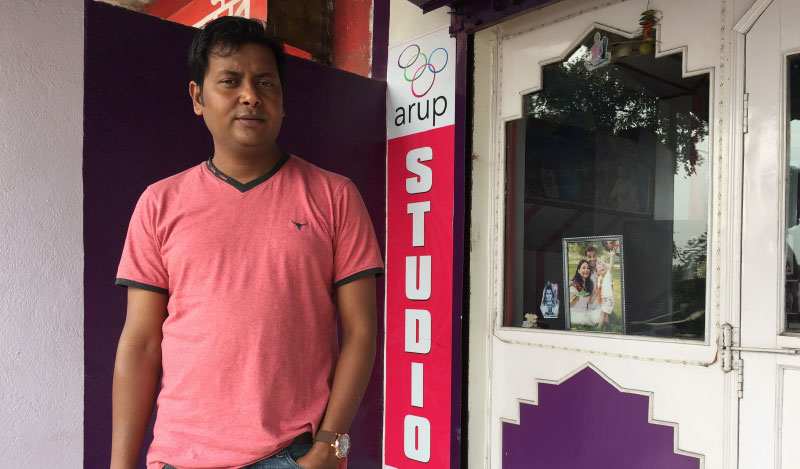 The long road to cash-on-delivery
In these parts, the Grand Trunk Road today answers to the abbreviated moniker of GT Road. Like any Indian highway, it is a crowded and busy thoroughfare that links the urban agglomeration of Asansol with its congested cheek-by-jowl suburbs. Towards evening, the daytime traffic of buses and cars is partially replaced, often augmented, by scores of trucks high-beaming their way through the dusty night. Every lane of the highway is clogged with these smoke-belching behemoths.
It's not an easy path for a Flipkart customer to negotiate, more so when his order is not delivered directly to his doorstep. On receiving a call from the third-party courier entrusted with last-mile delivery of his Flipkart orders, Rajesh Rana gets on his bike and makes quick work of the 10 kilometres to the city along the GT Road, dodging traffic. Considering how frequently he shops on Flipkart, he has to make these trips often.
Although Rajesh lives and works just a few minutes from Chanda More, a bus stop on the highway that connects the city, he complains that third-party logistics providers refuse to deliver to his PIN code.
"We have to travel to Asansol to collect our packages," says Rajesh, who runs his own hardware business and orders mobile phone accessories and apparel from Flipkart for himself and his family. "The courier people call us from the city and we have to go all the way to collect our orders."
Chanda More is only a short distance from Asansol, yet this neck of the woods has faced a few hiccups before dropping a pin on the e-commerce delivery map. A few last-mile logistics providers have been delivering to this location, but larger e-commerce deliveries have been thwarted not by its distance from the city centre but by the reluctance of residents to use payment methods other than cash-on-delivery.
"I had bought two shirts and a pair of trousers from Flipkart during Durga Puja last year," says Sumanta Nandy, Rajesh's friend who lives in the same locality. "I gave the delivery address as Chanda More but gave them the city PIN code, which is 713303."
At Dendua More, about 18 km northwest of Asansol, Swaroop Rajak runs a photography studio. He started as a desktop user of Flipkart more than three years ago. Once he bought an iPhone online, he moved to the Flipkart mobile app, which he says runs quite smoothly. Now he shops on both devices and is equally comfortable. During the Big Billion Days sale in 2015, he shopped quite successfully for app-only discounts.
Swaroop faces the same issue experienced by our customers in Chanda More. Since his location, Dendua More, is not well served by third-party logistics, Swaroop has set a friend's shop in Asansol city as his delivery address.
"It takes me a lot of time to go and collect my orders, but since I make a few business trips to the city in a week, it has become a matter of routine," says Swaroop. "My friend pays cash for my order and I pay him later."
Swaroop, who is not comfortable with any other mode of payment than cash-on-delivery, says that he was misled by some acquaintances into thinking that mobile phones purchased online were not eligible for warranties or authorized after-sales service. "I don't feel bold enough to use net-banking or credit card for payment," he says.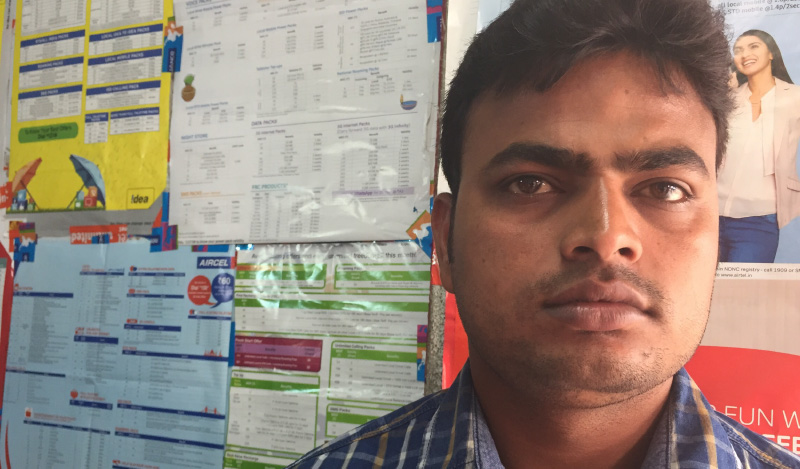 There's always a flip side
Things are different for Sumanta and Rajesh who, along with their friend Subhendu Maji, have never used a desktop computer for online shopping. They are well acquainted with Flipkart's mobile app. Initially, they experimented with other online shopping sites but after a few hits and misses, they now rely on Flipkart for the most part.
"Flipkart achcha service de raha hai," chime Sumanta and Rajesh. "We get good service from Flipkart."
Despite the inconvenience of having to travel to the city to collect their orders, Sumanta and Rajesh feel that the ease of using the app outweighs other issues. Proudly navigating to the Orders tab on his Flipkart mobile app, Sumanta says, "Look at how much I have shopped!"
All three have appreciative words for Flipkart's easy returns and replacement policy. "Refunds and returns are prompt on Flipkart," says Sumanta. During the 2015 Big Billion Days sale he had shopped in a frenzy for apparel, some of which turned out to be the wrong fit. He requested a product return and his request was honored in due course.
"Mota-moti ek mahine ke andar refund ho gaya," he says, adding that the refund process was smooth (back then the returns policy allowed 30 days for replacement or refunds).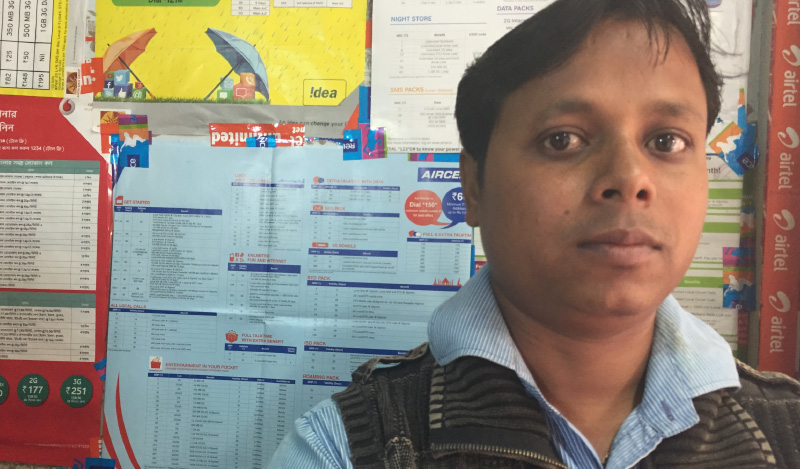 A tale of two PIN codes
For practical reasons, online shoppers in the suburbs of Tier II cities like Asansol are forced to provide one address for shipping and enter the PIN code of a more central part of the city when they find that their location is not served. This jugaad (the buzzword for a hack or interim innovation) might seem like a quick-fix to a temporary problem but it creates its share of headaches.
This tale of two PIN codes doesn't usually end happily for either party. Often, customers are not available to collect their orders when delivery personnel visit. The delivery personnel, on the other hand, find it more practical to give customers a call and ask them to come by and pick up their order from a central location in the city after paying cash. It would be different had the shipment been a prepaid order.
Over-dependence on cash-on-delivery as a payment option also delays deliveries to Asansol's outlying suburbs. Customers are still yet to transit completely to online banking and wallets, or even UPI-based payment solutions (such as Flipkart's PhonePe). However, the demonetization drive initiated by the government in November 2016, despite its short-term inconveniences, is expected to see a shift towards alternative payment modes over time.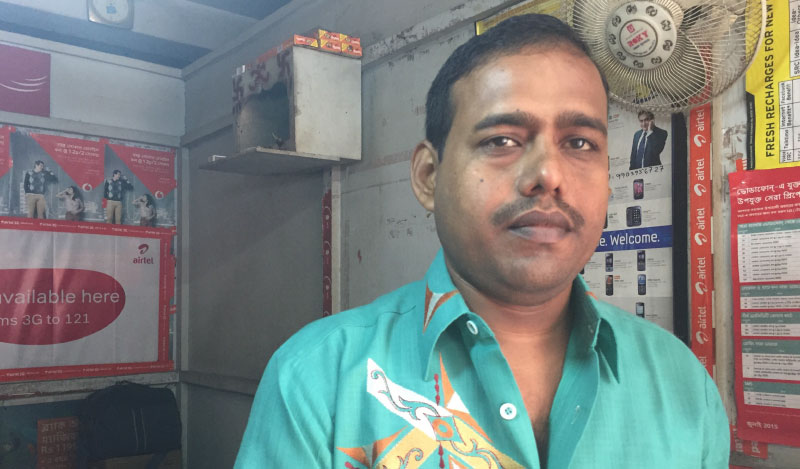 Making ends meet
As Flipkart extends its reach into Tier II and Tier III cities and smaller towns in India, it has also been strengthening its last-mile delivery capabilities through Ekart. To fulfill more customers' wishes, Ekart has been expanding its network through alternative delivery models. Today, in many smaller Indian cities, customers can collect their order at Apollo pharmacies and pickup stores. Even kirana stores doubled up as pickup points for Ekart deliveries during the 2016 edition of the Big Billion Days sale.
Meanwhile, ever in the mood for jugaad, some Flipkart customers have devised their own means to savor the joys of online shopping. Subhendu Maji has hit upon a tactic to make sure no one in Chanda More ever misses an online shopping delivery again. He draws attention to his shop, which bears the curious signboard of Chanda X-Ray. Looking around, one can find no evidence of a radiologist's presence. Instead, it is tacked with posters of mobile SIM cards and prepaid plans, signs of Subhendu's trade.
Chanda X-Ray was something of a landmark in Chanda More during its heyday. After the radiologist moved his business from here, Subhendu Maji moved in and set up his SIM card reselling business here. But, either by happy accident or design, he did not change the signboard.
"All the courier boys have this address with them, so they don't deliver any package to Chanda More beyond my shop," says Subhendu. "They drop the consignments here and we keep them with us until the recipients come and collect them."
"My shop has become a sort of delivery hub for the people of this area," he adds with a broad smile, blowing away a speck of dust from the glass-top counter.
Well, this is the very dust that the great visionary Sher Shah Suri tramped a few centuries ago. There must be some trace of innovation left in it.
---
Lead photograph: Creative Commons
Customer photos: Bijoy Venugopal
Customer interviews and data analysis by Pushpendu Kumar
Read more Flipkart customer stories