Amitesh Jha, Senior Vice President - eKart & Marketplace, answers questions on Flipkart's preparedness and safety measures in the wake of COVID-19 concerns, and emphasizes our continued commitment to customers during this challenging time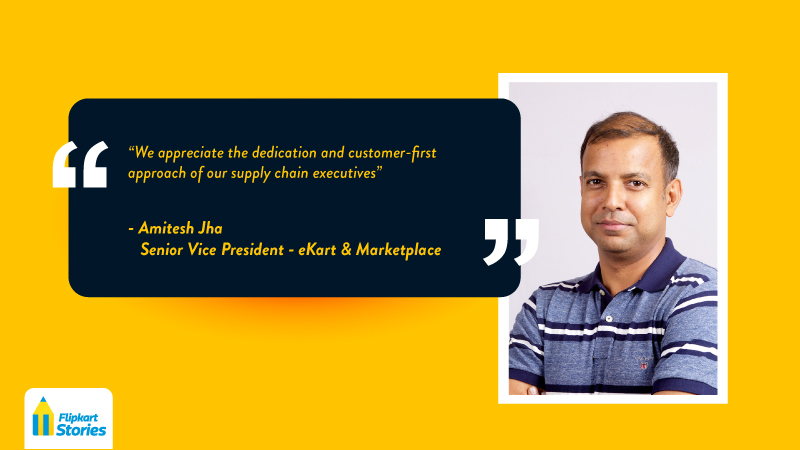 Amid concerns over the global spread of novel coronavirus (COVID-19), we continue to publish regular updates on the precautions and preventive measures that Flipkart has initiated to ensure the safety of employees, sellers, customers and partners. As the Flipkart Group steps up its business continuity planning, Amitesh Jha, Senior Vice President – eKart & Marketplace, answers questions on preparedness and safety measures across the supply chain.
---
In view of the COVID-19 global health emergency, what steps have been taken to minimize impact across the supply chain at eKart?
Our primary concern is the health of our people. This includes our employees in the entire supply chain including warehouses and last-mile delivery operations. We have initiated Business Continuity Planning for our supply chain organization and we are ensuring that our staff follows precautions and preventive measures.
Across our fulfillment centers, hubs and other facilities, we have conducted several awareness programs. These programs have been conducted in multiple regional languages with a view to educating our staff and sensitizing them to the gravity of the situation without creating panic.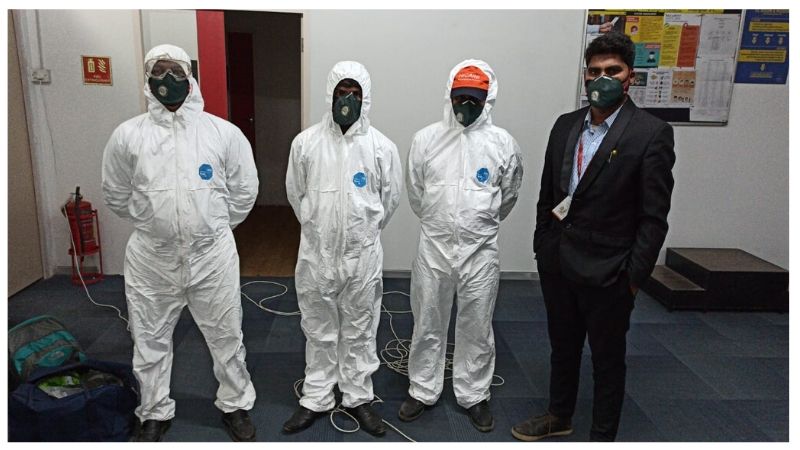 What are the precautionary measures in force at eKart facilities?
We are taking all preventive measures as advised by WHO guidelines. All our warehouse and delivery partners are adhering to the WHO's hand hygiene advisory during deliveries, using sanitizer to clean their hands. We are also constantly monitoring the health of our employees and delivery associates.
For our supply chain and logistics network, we have organized more than 3,000 awareness sessions covering over 100k employees across all our facilities on how our employees and partners can minimize their exposure by following simple precautionary measures.
Some of these measures include:
Temperature screening using infra-red thermometers has been made mandatory for all employees, vendors and visitors. Persons with suspected flu symptoms are advised to return home.
All our facilities are thoroughly cleaned with disinfectant to ensure a safe work environment. Deep fumigation is carried out as and when required.
We are ensuring availability of antibacterial soap and hand sanitizers at the entry point of each facility
There are advisories to all employees and staff regarding washing of hands and hygiene measures before entering the warehouses, fulfillment centers and other premises
Frequent sanitisation of surfaces at entry point is being done, including that of biometric machines which are sanitized every two minutes. This precautionary measure is extended to trolley handles, lift switches, equipment and door knobs.
We are ensuring that there are no unnecessary gatherings of employees and visitors at entry and exit points
There are educational posters in regional languages to remind staff constantly of safety measures
We are also keeping a thorough and regular track of the affected areas through our centralized security team to avoid exposure of our employees in those regions.
#COVID19 preparedness and prevention update: The safety of our employees and customers is paramount. At @Flipkart facilities across India, safety measures are being observed in accordance with WHO guidelines. #COVID2019india

Read more: https://t.co/q7Q1ajadqP pic.twitter.com/0mCPdbEdkJ

— Flipkart Stories (@FlipkartStories) March 18, 2020
What facilities are being provided to Wishmasters who may be at highest risk while conducting deliveries?
Our Wishmasters have been given guidance on following safety and hygiene procedures, including the use of sanitizers, in accordance with WHO guidelines. Additionally, we are keeping track of impacted areas and putting in place special measures to minimize their exposure .
Our delivery executives are covered with both life and medical insurance, and anyone who contracts COVID-19 or is placed under quarantine will be provided leave with full pay and benefits.
How have the supply chain and delivery teams responded to these health and safety initiatives?
We appreciate the dedication and customer-first approach of our supply chain executives, wishmasters and delivery partners during this challenging time. They have reiterated their commitment to serving customers and overcoming many challenges to meet the overwhelming demand for essential products. The onus is on e-commerce to rise to the demands of the occasion, and we are sparing no effort to ensure that we meet our customers' needs.
What steps are we taking to reduce exposure to infection for delivery executives?
For all cash-on-delivery (COD) shipments, customers are requested to pay through digital payment gateways. Customers also have the option of requesting the delivery partner to leave their packages at the security booth of their residential complexes in line with their complex's guidelines (in case of online payments). We are working on making additional delivery options such as contactless delivery available to customers in select locations.
---
ALSO READ: COVID-19 – Precautions and preparedness measures at the Flipkart group