Akshaya Tritiya is just round the corner and our thoughts are turning towards gold. Jewellery adds a sparkle to every celebration, be it Diwali, Eid, Onam, Gudi Padwa or Karva Chauth. This season, our gold rush is prompted by one of the most auspicious days of the Hindu and Jain calendars. Akshaya Tritiya, which falls on the third day of the waxing moon in the month of Vaishaka (April-May), has its origins in the famous legend of Lord Krishna and Sudama.
To know more about the significance behind this day, watch this video.
In Sanskrit, the word akshaya means eternal or that which never diminishes. Any meaningful activity you start on this day is therefore believed to become fruitful. Little surprise then that weddings and even the initiation of new business ventures are common on Akshaya Tritiya. If you're wondering why so many of us buy gold on Akshaya Tritiya, it is because, gold — the symbol of wealth and prosperity since time immemorial — signifies your never-diminishing good fortune when bought and worn on this day.
Buying gold on Akshaya Tritiya
Akshaya Tritiya falls on May 9 this year. If you're looking to bring home some gold on this day, make sure that both purity and design feature high on your list. To make matters simpler for yourself, we recommend that you buy gold online. Why? Well, here are 7 reasons that will have you reaching for your phone or laptop to browse our traditional and modern collection of gold jewellery and gold coins.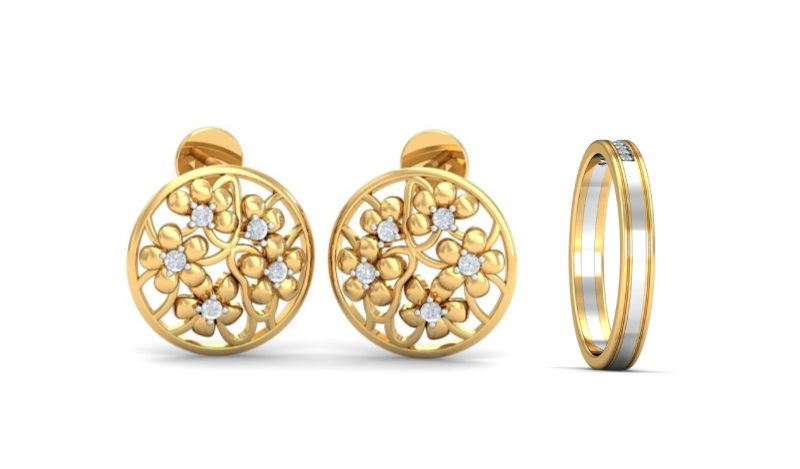 Avoid long lines
With the wedding season still on, you'll find that jewellery stores are crowded with shoppers. Why put yourself through a rushed experience when it comes to such an auspicious occasion? Instead, log on to Flipkart and browse our fantastic collection of gold earrings, pendants and rings in the comfort of your home or office.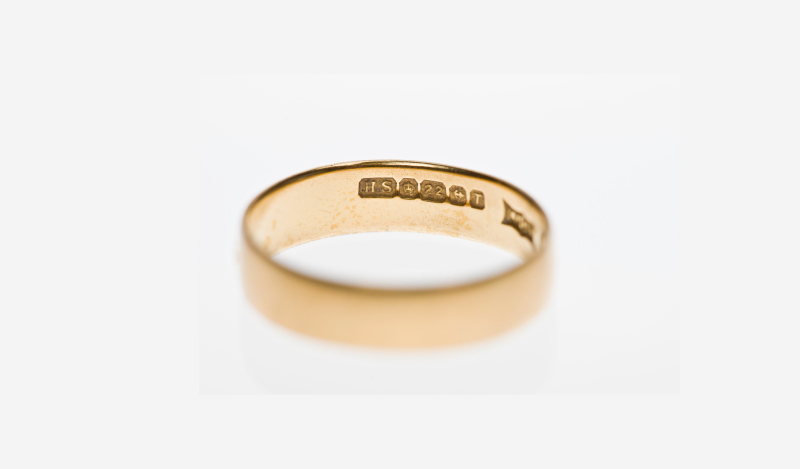 Purity worries? No problem
Remember the time when gold prices had soared and you rushed to sell your gold only to discover that what you had bought in good faith actually lacked in purity? While investing in precious metals like gold gives you higher resale value compared with precious stones, it doesn't help if the gold is not genuine. The best thing about buying jewellery online with Flipkart is that you can rely on certificates that ensure purity and authenticity. The BIS or Bureau of Indian Standards is the hallmark for gold, so check our collection and read about this hallmark before placing your order to ensure that what you get is absolutely genuine and pure.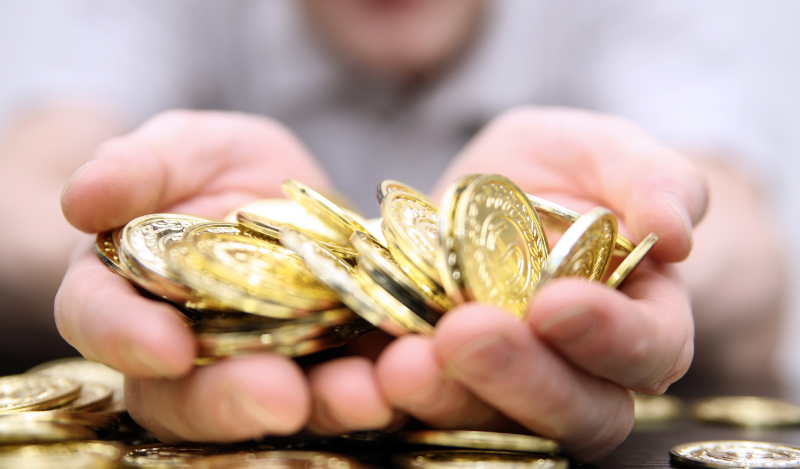 Know that you'll get what you pay for
You've ordered a gold chain online, but are worried whether the jewellery received would be of same weight, quality and carat as mentioned on the website? You can rest assured when you buy from us by paying attention to hallmarks and certifications. Looking at gold as an investment option? Check out these gold coins with BIS Hallmark that come in tamper-proof covers. Keep the cover intact and such coins will be readily purchased if and when you look to sell them in the future.
Get safe delivery anywhere and everywhere
Forget all your worries about your 'precious' purchase and have it shipped to your home when you buy online. Though most jewellery has free shipping, before you order the item, check to see if there are any shipment charges. Our jewellers and delivery personnel also take care to ensure that the packaging protects your purchase, and we ensure that your cargo not only arrives safe but also fast!
Celebrate easy returns!
As with anything else that you buy on Flipkart, when it comes to buying gold, you may return the merchandise unused and in its original packaging along with original tags for a refund.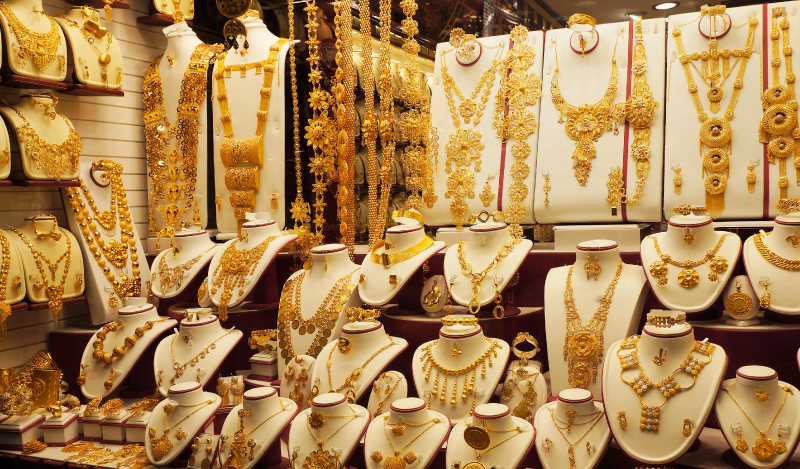 Experience our wide range
If you want to browse an extensive selection of finely crafted jewellery in a variety of modern and traditional designs this Akshaya Tritiya, then shopping on Flipkart is the best option. Are you a woman who has a modern, contemporary outlook towards life but is still firmly rooted in her traditional values? Check out this 22-karat, multi-strand necklace with white cultured pearls. If contemporary is your thing, try this sizzling cocktail ring featuring a red ruby and diamonds. Want a simple gold chain? We have that too! Whatever you want, whether it is lucky gemstones or men's gold accessories, you have to see our range to believe it!
Want to know more about buying precious jewellery online? Read about the basics.
This Akshaya Tritiya, make sure your gold-buying is free from worries. Buy your gold jewellery online from Flipkart