Born on September 30, 1924, Truman Capote (originally Truman Streckfus Persons before he adopted his stepfather's last name) was an iconic American author, screenwriter and playwright who dabbled in the darker recesses of the human mind and heart and created truly poignant work. Though he died of liver cancer in 1984, he has lived on in the minds and heart of readers and writers alike.
Here's a hat-tip to the author along with 7 reasons why we'll miss him.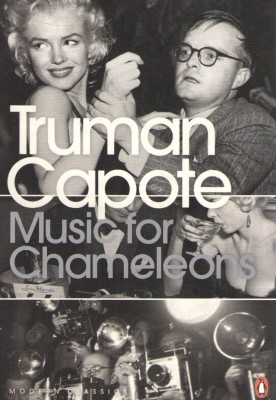 #1. For his stylish and smooth prose
Truman Capote began writing at the age of 8. If they say practice makes perfect, Capote certainly perfected the prose style in his short stories, novellas and novels, giving readers long yet simple sentences that revealed human desire and psyche like no other. Music for Chameleons, a collection of short stories, and Miriam, one of his early short stories that won him the O Henry Award in 1946, best reflect the beauty of his writing.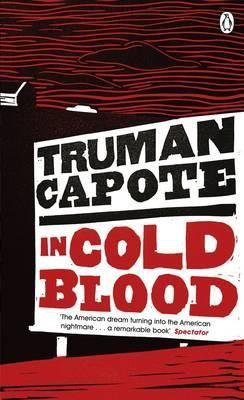 #2. For pioneering literary nonfiction
In 1965, Capote wrote In Cold Blood, which became an international bestseller and propelled him to the pinnacle of success. The novel was written based on a multiple homicide that took place in Kansas, which was then reported and reconstructed by Capote using elements of reportage and story telling, making him the creator of the true crime novel, a style that is used by some of the greatest authors today.
#3. For his flamboyance
An American pop culture icon and a self-publicist, Capote got himself attention in a variety of entertaining ways. He had a number of odd vocal mannerisms such as his patented high pitched giggle and a wardrobe that was unusual for the time with suspenders, bow ties, scarves, blue tinted glasses and panama hats. He also had a very public rivalry with fellow author Gore Vidal and was intimate in glitzy social circles that included Hollywood actors, philanthropists, authors, businessmen and members of royalty and high society. No wonder then that in 1966 Capote threw the party of the century, a masked Black and White Ball, that had the paparazzi and the guests vying to see who'd be invited and who'd be left out!
#4. For his wit
Truman's colorful life (and his stark childhood) no doubt gave rise to man who was not only intelligent but also a performer, who needed people who see him as a celebrity. His self-aggrandizing humor is a prime example of this, and his iconic one-liners remain quotable even today. Here are 3 of his witticisms we love:
'I don't care what anybody says about me as long as it isn't true.'
'Life is a moderately good play with a badly written third act.'
'Finishing a book is just like you took a child out in the back yard and shot it.'
#5. For not succumbing to his circumstances
Although Capote grew up in in Monroeville, a small Southern town in Alabama, his childhood was far from idyllic. Born to parents who didn't really want a child, he was brought up by his mother's relatives and battled with lifelong sense of abandonment. He is said to be a lonely child who didn't fit in with his peers and was the butt of many jokes and pranks of his classmates. Perhaps Capote's escaped into fiction since it is believed that he taught himself to read and write before he was four years old. No wonder then that his early experiences with reading and writing made him such a good writer who was able to straddle a variety of genres with equal ease.
#6. For his contribution to theater, film and television
Truman Capote was the man who gave us the iconic Breakfast at Tiffany's (which was a short story that was published in Esquire magazine in 1958 and later made into the movie we all know and love) as well as numerous other TV dramas and plays. He wrote the dialogues for Indiscretion of an American Wife, the screenplay for The Innocents and TV movies like The Thanksgiving Visitor, A Christmas Memory and Laura are based on his work. He also acted in Robert Moore's Murder By Death and had a cameo in Woody Allen's movie Annie Hall.
#7. For his openness about being gay
Truman Capote was openly gay. Although he wasn't officially part of the budding gay rights movement he was a prominent figure in society nonetheless, especially because some of his work features gay relationships. In fact, he even questioned Lional Trilling, a critic and author who had published a book on E M Forster but had overlooked the writer's homosexuality, about why he had omitted such an important aspect of the writer.