If you're setting up your home office, you need pieces that are high on performance, look great, and make your life simpler. Our 7 picks ensure that your home office is a stylish yet effective space, and one that you look forward to spending time in.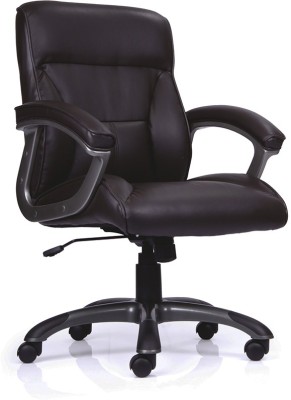 #1 An ergonomic chair
If your chair isn't comfortable, you're going to feel the need to take constant breaks or squirm uncomfortably as you chase deadlines. Invest in a premium chair that is comfortable, stylish and ergonomic. We recommend one that has lumbar and side bolsters to offer maximum support, and thickly padded armrests and headrests suitable for those who work long hours. With matte leatherette upholstery, it delivers on comfort and style.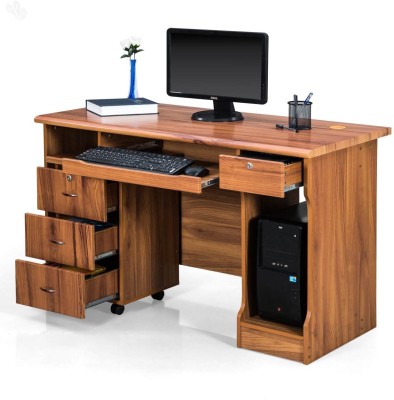 #2 A computer desk
Pair that comfortable chair with a suitable office desk. Choose one that fits your room and has all the shelves, drawers and cubbies you need for storing your documents and files tidily. For ease of movement, choose a desk with wheels at the base and a natural finish. Sure to add sophistication to your home office. This Royal Oak engineered Wood Office Table is practical and offers great value for money. Installation is free, so that's one more thing on your list you don't have to worry about!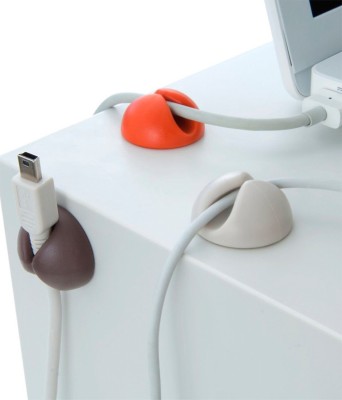 #3 A cable organizer
If your various cords, wires and cables are rolling off your desk and getting entangled with each other, invest in a set of cable organizers. This colorful set of six is just what you need. Apart from keeping your wires organized, it will also help liven up the space with a pop of color. If you're the type that is constantly losing their iPhone charging cord, here's a special treat — this set comes with three 2-in-1 charging cables in colors that coordinate with the cable organizers. These cords will charge your e-Readers, Bluetooth devices and headsets along with your iPhone.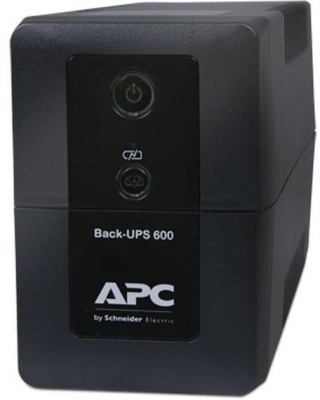 #4 Back-up power
If you have an unstable primary source of electricity, invest in a UPS device to ensure you can work uninterrupted. This one has an LED on/off display, 3 outlet plugs, a special battery saver mode, and also works at protecting your electrical devices from power surges, making it an absolute home office essential. After all, after investing thousands—if not lakhs—of rupees in precious equipment, you don't want it to suffer due to mere power fluctuations.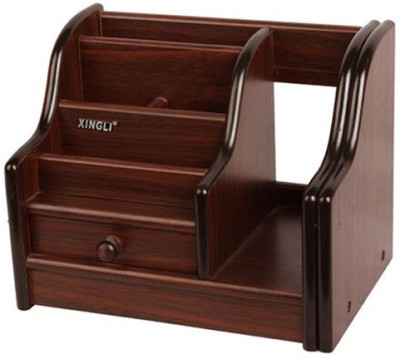 #5 A desk organizer
Binder clips, paper clips, pins, pens and markers are invariably strewn all over the place, and you just can't find one when you need it the most. Invest in a desk organizer with built-in pen stands, drawers and compartments to sort and store all your knick-knacks with ease. We love this one for its dark-wood finish and because it has some additional space to stack your AC and TV remotes too!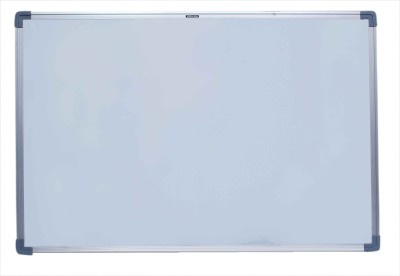 #6 A whiteboard
You can always make a to-do list on your laptop, but when you have a plan to formulate or goals to list, it always pays to have a whiteboard on which you can work things out. Have it mounted in front of you, day after day. Pick a size to your convenience and be assured that the next time you're brainstorming, you can thrash out ideas the old-school way!

#7 A wall clock
If you work from home and need the freedom to work whenever fancy (and deadline) strikes, or you bring work home because you're super busy, you need one eye on the clock. For sheer practicality and to add an air of sophistication to your home office, choose a wall clock that either matches with or completely contrasts with the rest of your home office décor. For those with an international work schedule, we recommend this contemporary analog wall clock that depicts the time in New York, London and New Delhi in a subtle yet stylish way.