They say great literature is never truly forgotten. It is reimagined and brought to life time and again to inspire and delight. These graphic novels tell classic stories in new and exciting ways. Here's our pick of 6 that are a must-read for lovers of art, literature, and a well-told tale!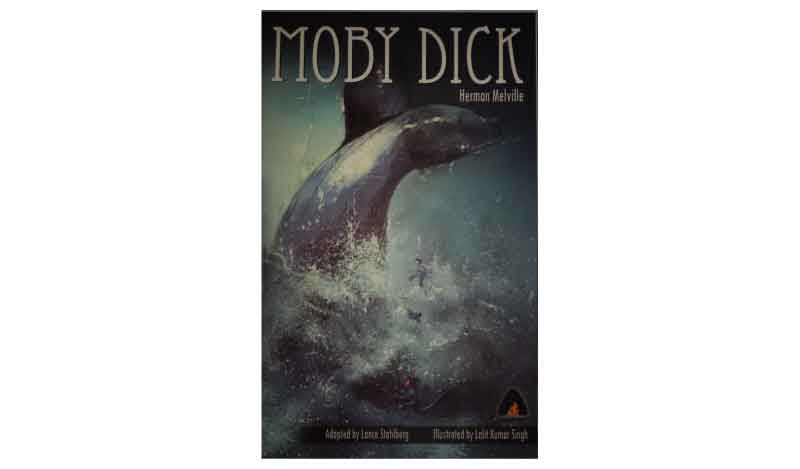 A man is on a mission to kill a whale, the fearsome and powerful Moby Dick, and on his journey—which takes him across a sea full of adventure, surprises and turmoil—he must confront an entirely new monster. Moby Dick is considered one of the best literary novels of all time and its graphic novel rendition reflects the intensity, the intrigue and the sheer thrill of the story with Lalit Kumar Singh's intricately detailed illustrations that are both bold and deeply layered. A must-read for fans both new and old!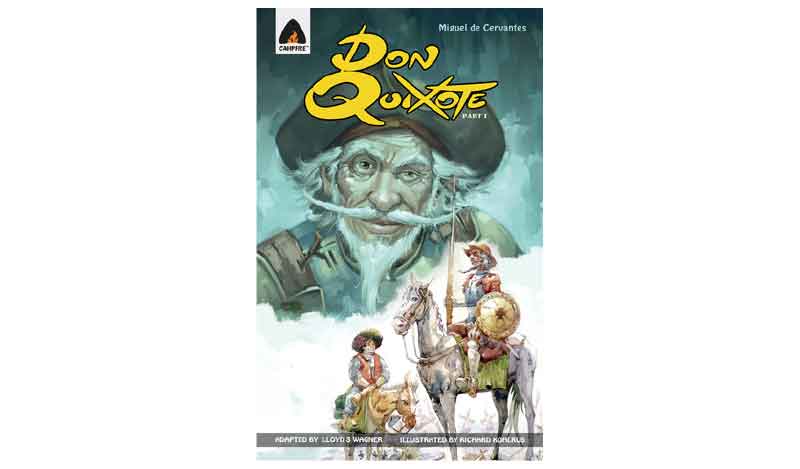 Regarded as the first modern novel and synonymous with the persona of idealism bordering on reckless insanity, Don Quixote continues to be a literary masterpiece. The protagonist's misadventures have entertained legions of readers, and are a must-read for all literary enthusiasts. Coupled with illustrations that are delightfully vibrant and vividly engaging, this graphic novel edition adds definitive flair to the original text, and is a great way to introduce a young reader to one of the most marvelous literary characters of all time.
Also read: 10 must-read comics for everyone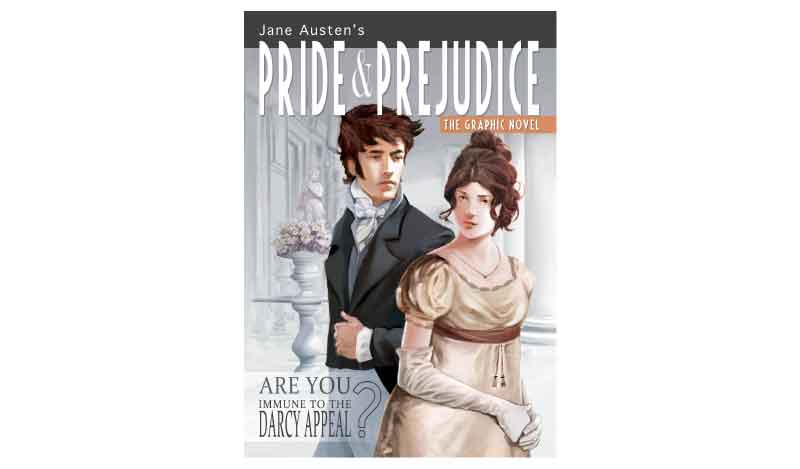 Pride and Prejudice tells the classic tale of love and family, and has gone down in history as one of the most beloved romantic novels of all time. This graphic novel brings the story to readers with an intriguing twist with elegant illustrations that perfectly capture the Victorian-era aesthetic that author Jane Austen's fans know and love. Watch these iconic characters spring to life in panels specifically crafted for a modern audience, but keeping the grace and beauty that has made Jane Austen such a favorite among readers all over the world.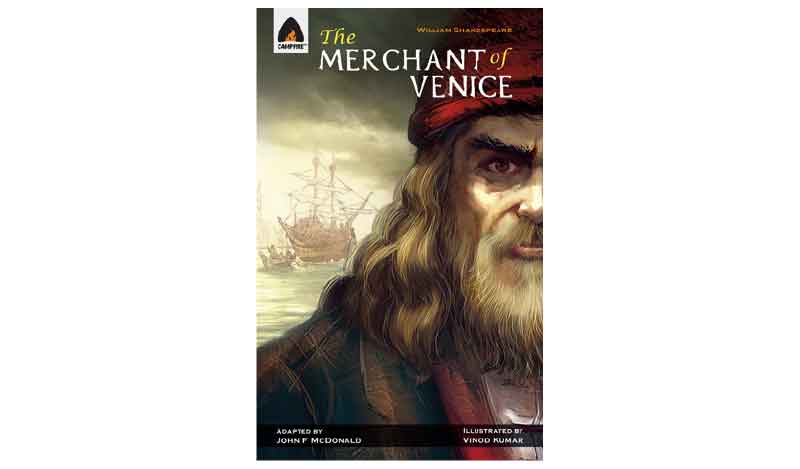 Whether it is because of the comedic elements that the Bard has crafted in so cleverly, or because of the wit and brilliance of the character of Shylock, The Merchant of Venice is celebrated as one of Shakespeare's most iconic plays, having delighted readers, young and old, for centuries. Vinod Kumar—who has illustrated numerous literary classics—expertly brings the masterpiece to life, with vivid colors and sequences that are palpably rich with insight and emotion. This graphic novel version of the play is a great introduction for a younger audience—while carrying enough of the original text's subtleties and nuances to delight veteran readers as well.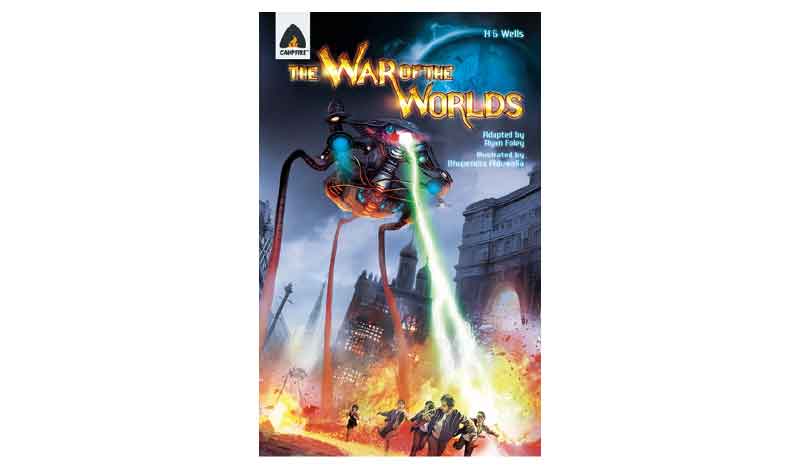 Considered to be one of the first epic science fiction stories of all time, The War of the Worlds was published in the early 19th century, and tells the story of an invasion of Earth by Martians. It is considered to be, like most literature of the time, a comment on the imperialist tendencies of European nations. Bhupendra Ahluwalia's vivid illustrations are brilliantly crafted to excite younger audiences while maintaining the simple honesty of the original text. Rich with adventure, action and intrigue, this graphic novel is an absolute treat for all sci-fi and adventure enthusiasts.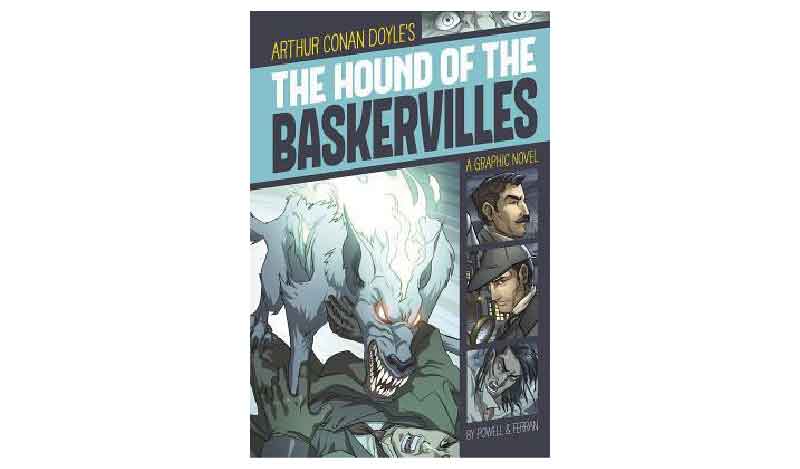 The Hound of the Baskervilles has riveted readers for generations, and has seen a number of literary, theatrical and artistic adaptations, not to mention a number of cartoons and comics as well; after all, it is thought to be one of the most sinister of the Sherlock Holmes mysteries. In this graphic edition, the page-turning narrative is coupled with bold, dark and deeply insightful illustrations that are as eerie as the text itself. Doing full justice to the original, the graphic novel tells the story in simple, yet exceptionally vivid detail, and is a must-read for young mystery enthusiasts.