Forging the India that exists today, Mohandas Karamchand Gandhi is not only the Father Of The Nation, but was also a deeply principled man who studied philosophy, Hindu scriptures, law and politics to emerge victorious on his own terms. Following in his footsteps, Lal Bahadur Shastri, who also shares the Mahatma's birthday, was India's second prime minister and an epitome of humility and honesty who inspired many. On their birth anniversary, it is important to remember not only the lives that Gandhi and Shastri led and their impact on our nation's history, but also their teachings and beliefs that can still help us understand and access the modern world around us.
Although Gandhi's My Experiments with Truth is a widely popular read, as is C.P. Srivastava's Lal Bahadur Shastri: Life of Truth in Politics, here are 5 more books to read today about Gandhi and Shastri that both educate and inspire.
Gandhi, CEO: 14 Principles to Guide & Inspire Modern Leaders by Alan Axelrod
Gandhi was a catalyst for change. He was a talented manager, too, there's much to learn from him about leadership and practicality to benefit any 21st century CEO. These 14 lessons analyze each skill of the Mahatma and present it in a format that is both easy to understand and imbibe. This book is available in both text and audiobook formats.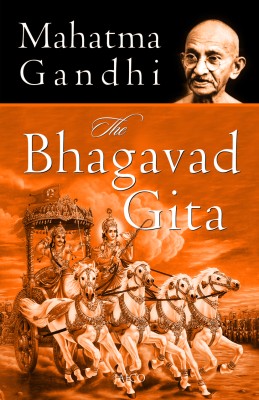 Bhagavad Gita: According to Gandhi
Inspired by the lectures that he gave at the Sabarmati Ashram, this book presents a sloka-by-sloka interpretation of what is considered to be one of the greatest spiritual books in the world, the Bhagavad Gita. And what better way to understand the book than to be guided by a man known for his philosophical leanings and practical analysis?
Quotable Quotes of Mahatma Gandhi by A. B. S. V. Ranga Rao
Whether you've read the various books written on Gandhi, his transformation as a shy lawyer in South Africa to a political liberator who rallied the support of Indians the world over, or the lovely letters that he and Tagore exchanged on humanity, self sacrifice and femininity, find his thoughts condensed as memorable quotes in this book. Keep it on the coffee table and browse through the book whenever you like and you'll gain an insight into the man and his beliefs.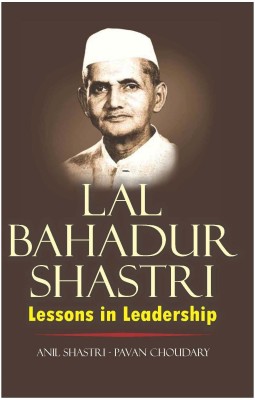 Lal Bahadur Shastri – Lessons in Leadership by Pavan Choudary and Anil Shastri
Narrated by his son Anil Shastri and interpreted by management strategist Pavan Choudary, this book contains insightful anecdotes of Shastri's childhood, teenage years and political life. Lessons in honor, dignity, management and self-belief are replete in this book, which makes it a must-read for anyone vying to lead by deed and example.
Lal Bahadur Shastri – Past forward by Sunil Shastri
If you want to know what it means to truly practice Gandhian values, this is the book for you. Written by Shastri's third and youngest son, Sunil, a politician in his own right, the book is not only a tribute to his father, but outlines the lessons in honesty, integrity and national pride, in ethics and simple living by which his father lived his life and taught him to value too.