Shopping for refurbished products is often stressful — doubts about quality, if you're paying way too much for it, or even if the product in question is actually the real deal, are thoughts that cross your mind. If only you could be sure of all of this so you could actually just sit back and soak in the pleasure of shopping for your favorite things, that too at unbelievable prices. 2GUD to be true?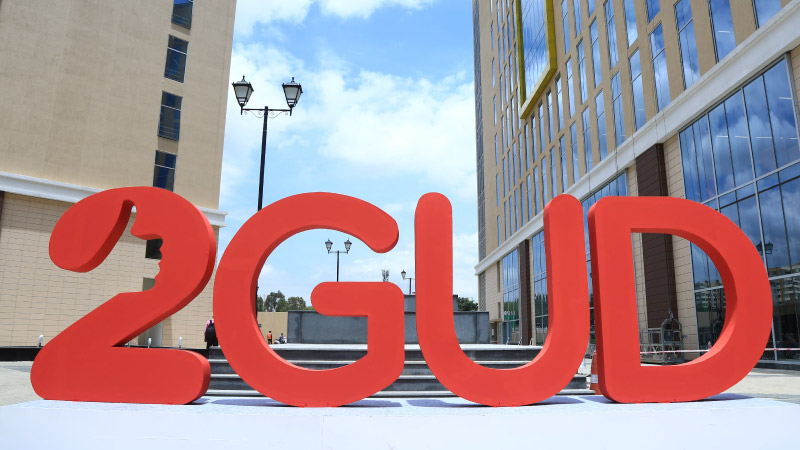 Well, Flipkart's 2GUD takes shopping for refurbished goods to the next level. It carefully refurbishes and restores each item before listing it on the website so that you can enjoy an item that's just as good as new, if not better. No disappointments, no flaws. Just affordable and accessible high-quality products for you to choose from. What's more, 2GUD is a Flipkart venture, which means you can trust it and be assured of convenience too.
If you can't contain your excitement already, here's all you need to know.
What's on offer at 2GUD?
To begin with, 2GUD offers you a range of refurbished smartphones, laptops and other electronics. Soon it will offer televisions, tablets, and appliances as well. All in all, you'll be able to browse refurbished products from over 400 categories.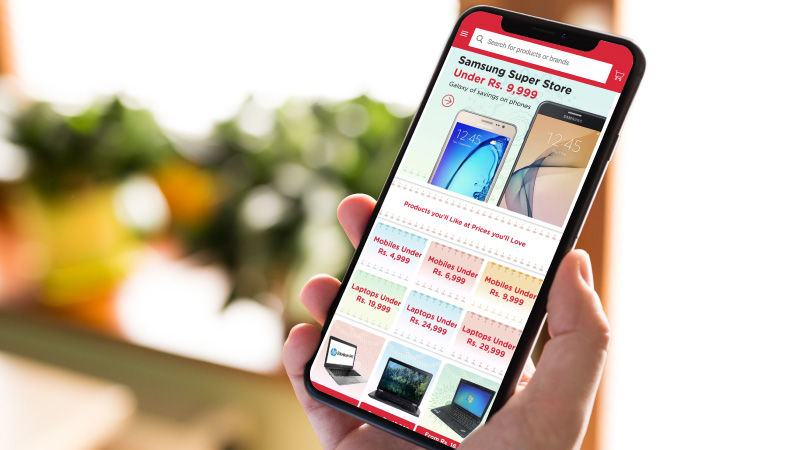 The right quality at the best price
If you worry about being short-changed when buying a pre-owned product, fear no more. At 2GUD, each product is perfectly functional and looks the part too. Flipkart's in-house F1 Info Solutions refurbishes the products and each one goes through a stringent quality check that includes looking into a whopping 40 different aspects.
Let's say you want to buy a smartphone and visit 2GUD to do so. You've found the model you've always wanted but are in two minds about whether you should add it to your cart. Here's something that will help you squash the hesitation: 40 aspects of the smartphone, including the camera, screen, battery performance and even the fingerprint scanner have been checked by Flipkart experts who have very high standards!
So, only the products that check all the boxes appear on your screen. More importantly, shopping at 2GUD promises value for money. You'll find that the discounts are significant, even on products that are unboxed and haven't been used!
Quality is a priority
The smart grading system will tell you the exact condition of each product on 2GUD. Here's how the products are divided.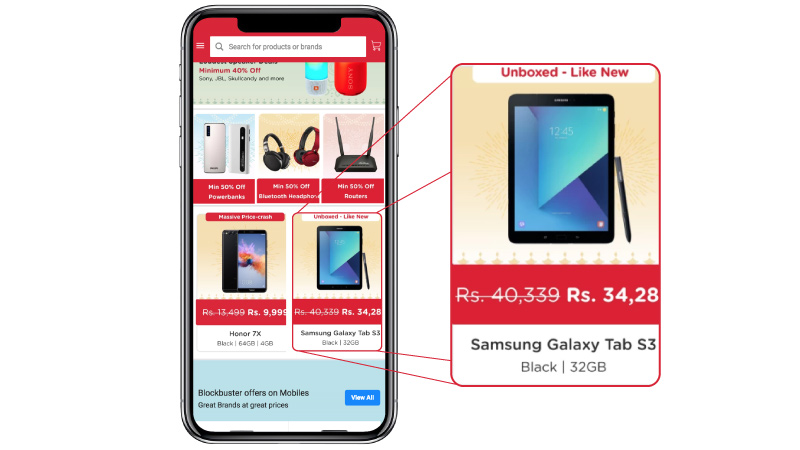 Like New: These are brand-new products that have only been unboxed. A product that's graded Like New has never been used before, is fully functional and is verified by experts.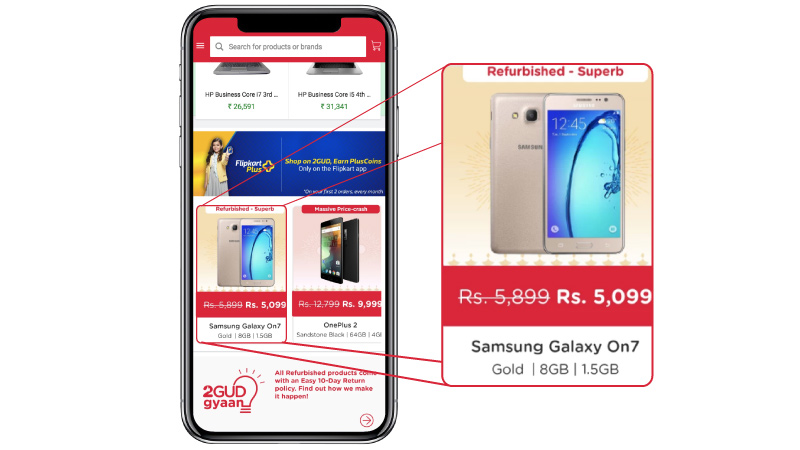 Superb: This rating tells you that the item has been minimally used, it comes with brand warranty, its performance is certified, it has no scratches, it has a 3-month warranty from the brand itself, and qualifies for easy returns!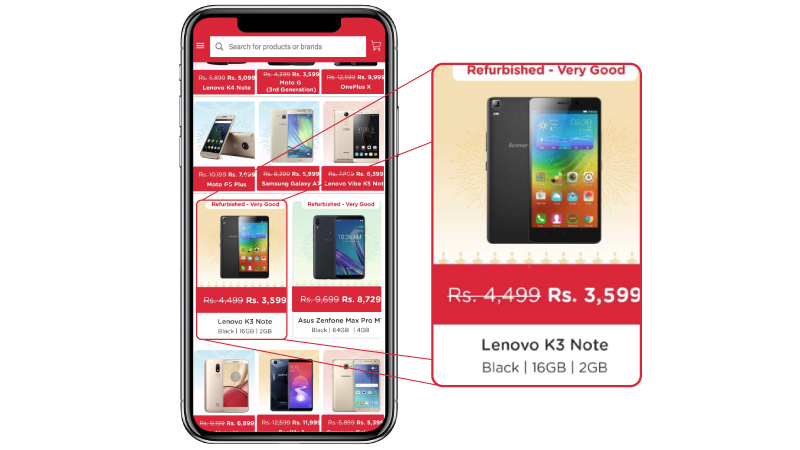 Very Good: This rating indicates that the item has been minimally used, its performance is certified, and has negligible scratches. More importantly, its performance has been fully restored and the product has been tested thoroughly too.
Loaded with the goodness of Flipkart
All you have to do is sign in with your Flipkart login and password or create an account on 2GUD if you don't have one. There on, it's easy as pie. Simply browse for the products you wish to. For each product you'll be able to see the grading, warranty, highlights, delivery time, payment options and more. Besides, you'll also be able to check the cost of buying the same model as a new product from Flipkart. Once you've loaded your cart with products, you can proceed to checkout and pay as you please. You can pay via EMIs too!
2GUD's quality promise
Just because the products are refurbished doesn't mean that they don't deserve the royal treatment. Flipkart understands this and has a team of experts who verify each and every product. What's more, it's completely transparent about its grading so you know that you're getting a quality product. To reinforce this, Flipkart also offers a warranty on products that aren't already covered by brand warranty. Through an expansive network of service centers across the country, you'll be able to deal with any issues that you may face instantly.
Start shopping, stat!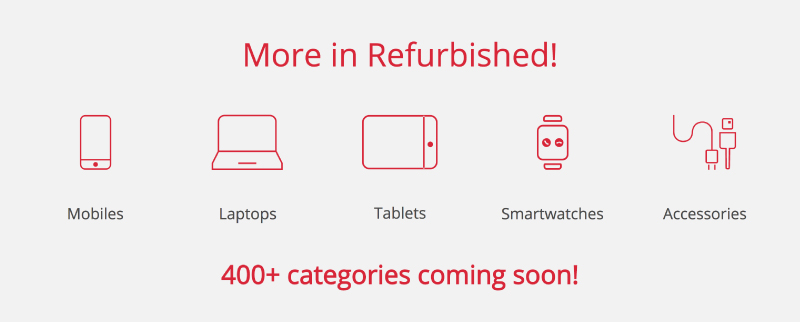 Since the good folks at 2GUD couldn't wait to share the spoils with you, they've launched an e-commerce website that you can access on your mobile. Shortly, you'll be able to shop via an app on Android and iOS devices, and even on your laptop or desktop.
You can forget about sifting through the classifieds or bargaining with the owner for a good price when shopping for refurbished products. At 2GUD, the price is right and quality has Flipkart's stamp of approval. So whether it's a Bluetooth Bose speaker that you've been eyeing or the Samsung Galaxy S8+, fire up your smartphone and start shopping!
---
Also Read: Making 'refurbished' a good word – the 2GUD story